You just purchased a beautiful hand-dyed hank of yarn, now what? In this post, I show you how to wind your yarn two different ways to make sure you don't make the same mistake I did when I bought my first hank of hand-dyed yarn!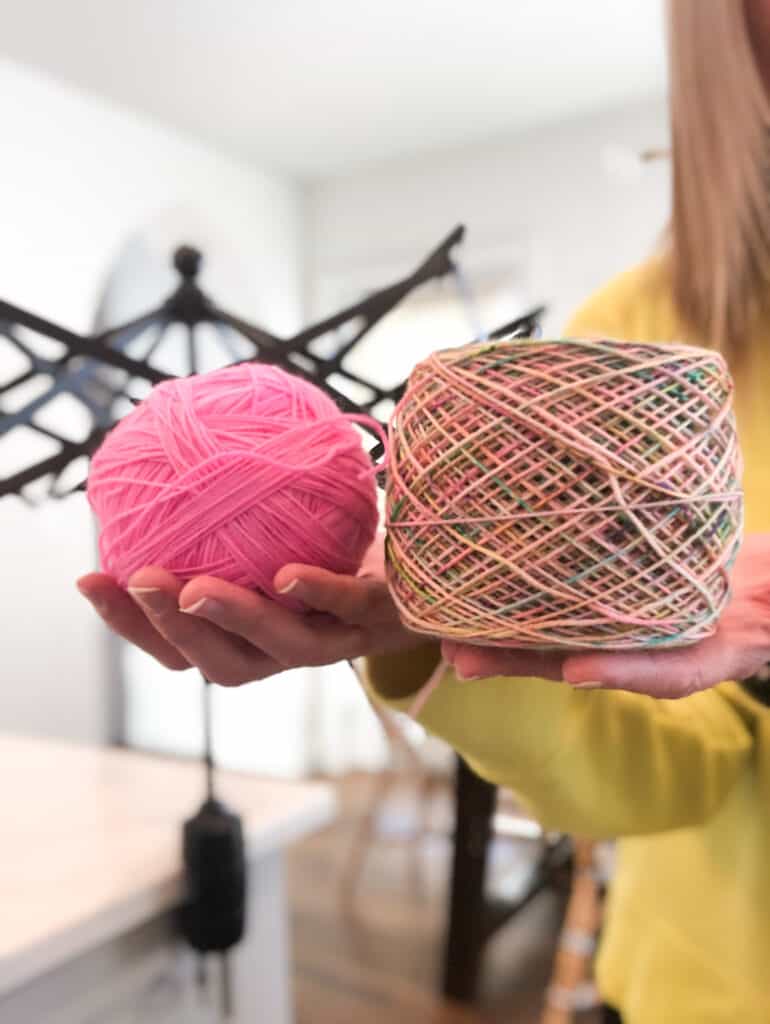 This post may contain affiliate links. In the event of a sale, I get rewarded a small commission, at no extra cost for you. These funds help me keep my blog up and running and allow me to provide you with free patterns, so thank you!
My First Hand-Dyed Yarn Purchase Mistake
The very first time I bought a hank of hand-dyed yarn from my local yarn store they asked at check-out if I would like them to wind it for me. Up until then, I had only bought balls or skeins of yarn from craft stores so I really had no idea what they meant. I didn't have a lot of time to wait so I declined.
Once home I opened up my new beautiful hank of fingering weight sock yarn. Next, I cut off the ties, laid the yarn on my table, and started winding it into a ball.
Not too long into the winding process, my gorgeous yarn started to tangle up and knot. The more I tried to get out the knots, the more knots I made! Soon my entire hank of yarn was a tangled mess! Ugh!
Frustrated I set the yarn aside. Many times I tried to come back to it to untangle the disaster but it just kept making things worse. Finally, I threw it in my yarn bin and walked away. There went $30 I thought. (Side note, I did finally untangle it over a year later and it may actually still be in my yarn stash to this day.)
I'm here to help save you from this frustration so read on before opening up your new hank of yarn. (I will say that when I posted this information on Instagram recently someone mentioned that she had the same experience and maybe it's a right of passage for all knitters to tangle up their first hank of yarn? What do you think?)
Related Reading: 5 Easy Tips for Knitting with Velvet Yarn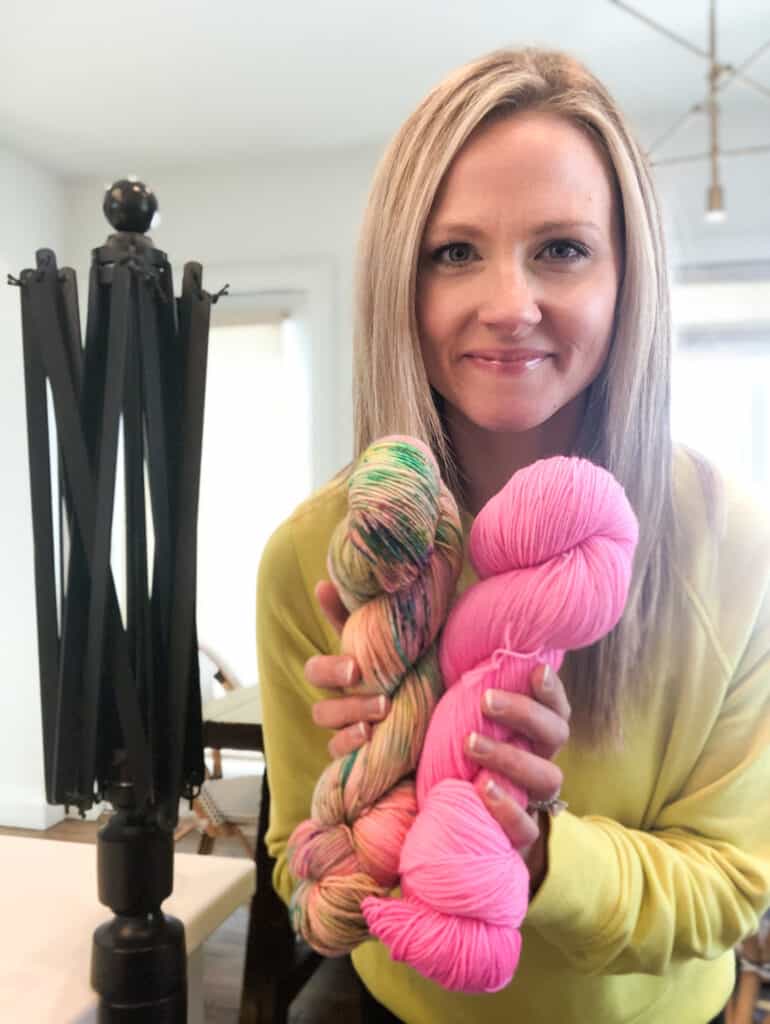 How to Wind a Ball of Yarn without any tools
The key to winding your new hank of yarn into a ball that I wish I knew is to keep it in a separated circle at all times while you wind. This can be done by placing it around the back of a chair or my favorite method, around my knees. You can also have someone hold their arms out and wrap the yarn around their arms. This method works great for super bulky yarn that is quick to wind but fingering weight may make your helper's arms get tired!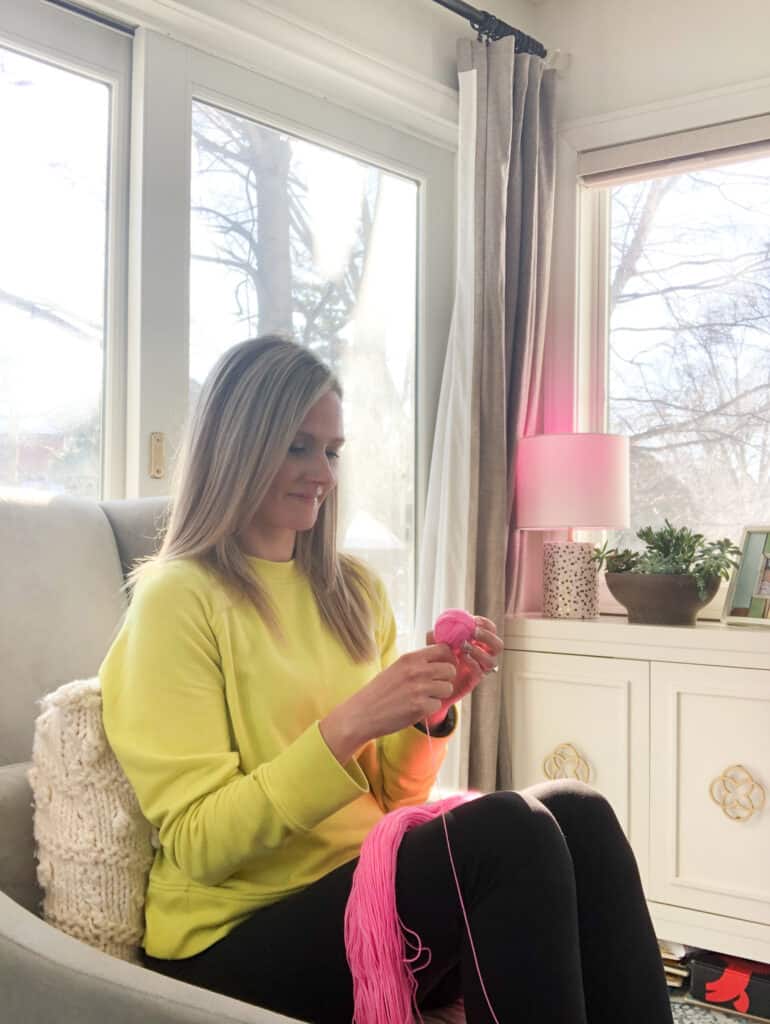 Place the hank of yarn around your knees and begin winding your ball. As you wind, pay careful attention to not allow any strands to fall down off your knees or get out of control. This is how tangles begin.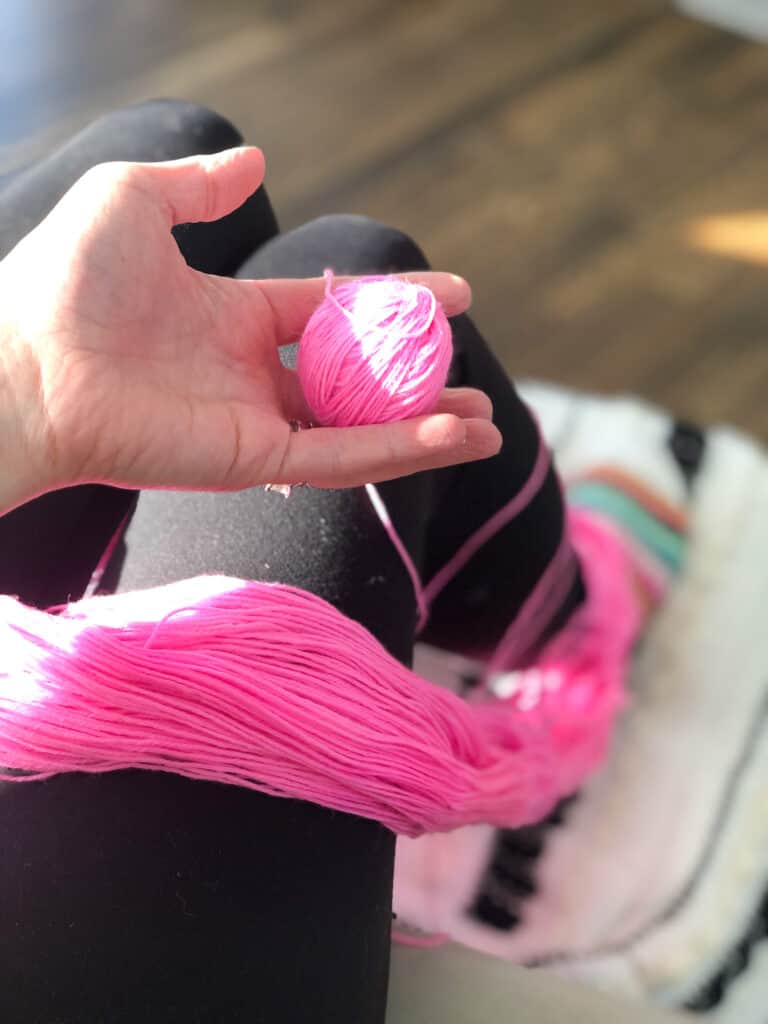 To make the ball start with wrapping the yarn around two fingers. Then take the yarn off your two fingers and fold it into a ball. Next begin wrapping the yarn around 10-15 times in a direction then switching to another direction. Make sure to rotate the ball around to make it even.
Once the ball is formed simply grab the end tail and start knitting!
How to Wind Yarn Using a Yarn Swift and Yarn Ball Winder.
For years I used the method above to wind my yarn. I didn't have as much time to knit and was making large projects so therefore I didn't need to wind my yarn very often. Once I started knitting every day and winding yarn all the time I knew it was time to invest in some tools to make the process faster.
I did a lot of research and ended up purchasing this yarn swift and this ball winder from Knit Picks. I fell in love with both and the money spent was well worth it! They are both such a time saver and now I can make beautiful yarn cakes that have a center-pull.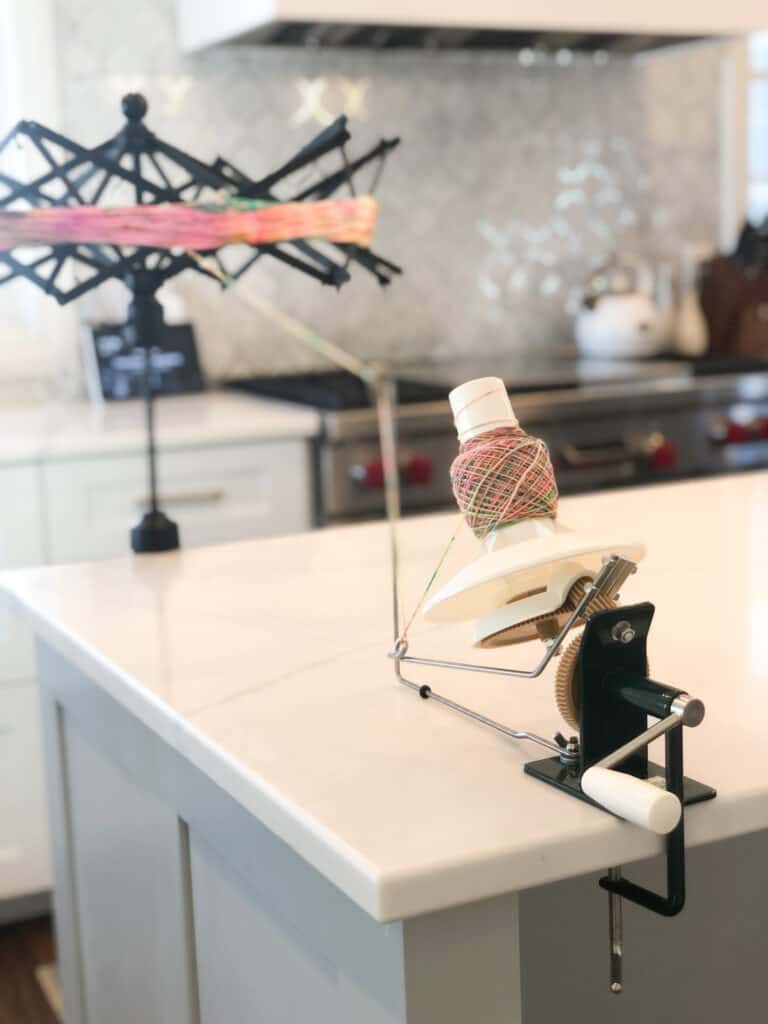 I love my Knit Picks ball winder and it's a fabulous first-time winder, however, now that I'm winding yarn all the time for Whimsy North I upgraded to a slightly more heavy-duty winder. My new ball winder is by Stanwood Needlecraft and I got it on Amazon. It looks to be currently sold out but is very similar to this one.
I like that it has the extra yarn feeder and side winder and it's a more sturdy clip to the side of my counter.
If you want a full video tutorial on how to use a yarn swift and ball winder check out my YouTube tutorial here.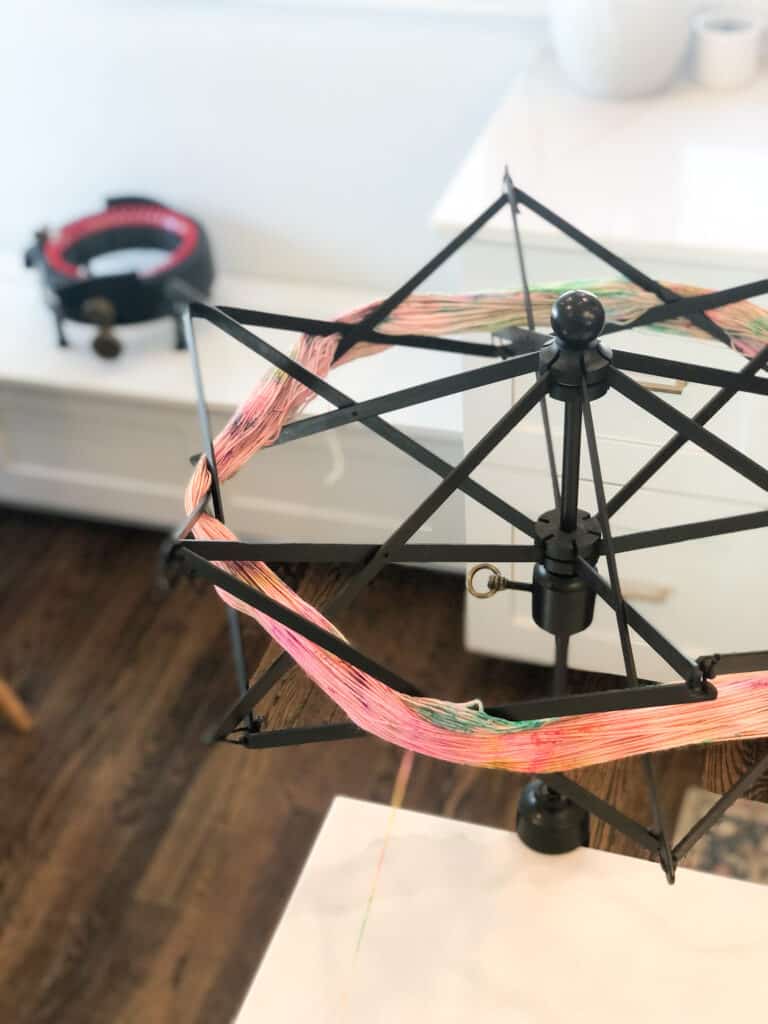 Now that you know how to wind your yarn, which method will you choose? Have you experienced a yarn tangle before? Let me know in the comments!
Don't forget to check-out my FREE Knitting Patterns.