Are you looking for a planner to keep track of all your knitting project details? This FREE printable Knitting Project Planner will help you to stay organized.
Simply click the download link and a PDF copy will be sent directly to your email inbox. Then print as many copies as you wish. This planner is great to keep folded up in your project bag or place it in a binder. However you like to stay organized!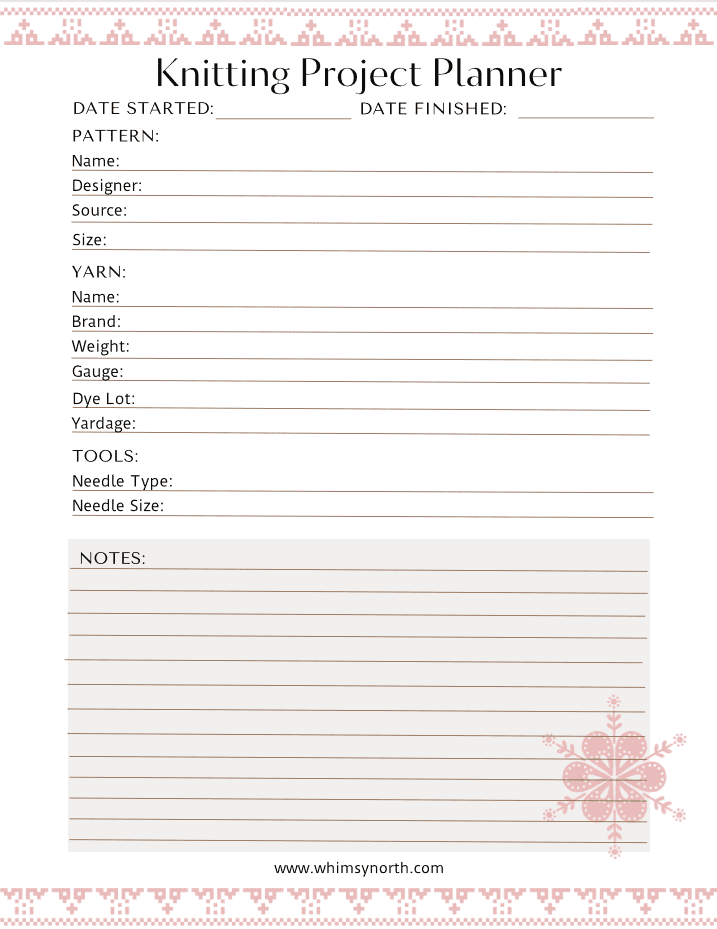 ---
If you're looking for some new projects to test out your project planner check out my free knitting patterns here on the blog.
Have you ever put a project aside for awhile only to pick it up later and not remember what needle size or section of the pattern you were on? I do this a lot when designing new patterns and sometimes it ends in having to start all over.
My hope is that this project planner will keep you from having to start all over. If you find it helpful please leave a comment!
Pin it to Pinterest