To celebrate my birthday this year I'm hosting my first knitalong! I would love for you to join me in knitting my new Glimmer Crop knitting pattern. Here are some of the Knitalong (KAL) details to get you started.
Knitalong Timeline:
START: Sunday, May 24th, 2020
WEEK 1 PRIZE: Sunday, May 31, 2020
WEEK 2 PRIZE: Sunday, June 7, 2020
WEEK 3 PRIZE: Sunday, June 14, 2020
WEEK 4 GRAND PRIZE: June 21, 2020
How to sign up:
To sign up for the knitalong simply visit this link and fill in your first name and email: Glimmer Crop KAL Sign Up Form
When you sign up you will receive a 50% off coupon code to purchase the pattern! Once you fill in your information you will be redirected to the coupon code page. Make sure to write down the code! It is not sent in an email so you either want to write it down or purchase your pattern right away.
Where to purchase the Glimmer Crop knitting pattern.
You can purchase the pattern either on Ravelry or Etsy.
How to join in the conversation:
One of the best parts of a knitalong is meeting other knitters and feeling as though you are a part of an exclusive group. Even though knitting is an individual craft the knitting community is so strong if you connect with others you'll never feel alone.
I wanted to be able to offer people multiple places to connect based on what platform they liked to hang out on. Therefore, I put together a Facebook group for those that feel more comfortable there and a Ravelry group for those that love Ravelry. You can also interact on Instagram!
Knitalong Prizes!
To make this knitalong extra fun I pulled together some awesome prizes from my maker friends! These makers generously donated items for me to give to those participating and interacting with the groups and Instagram each week. I put together a video showing off all the prizes. You can check it out below.
Here is a list of the makers and what they donated. Make sure to go and follow these amazing friends!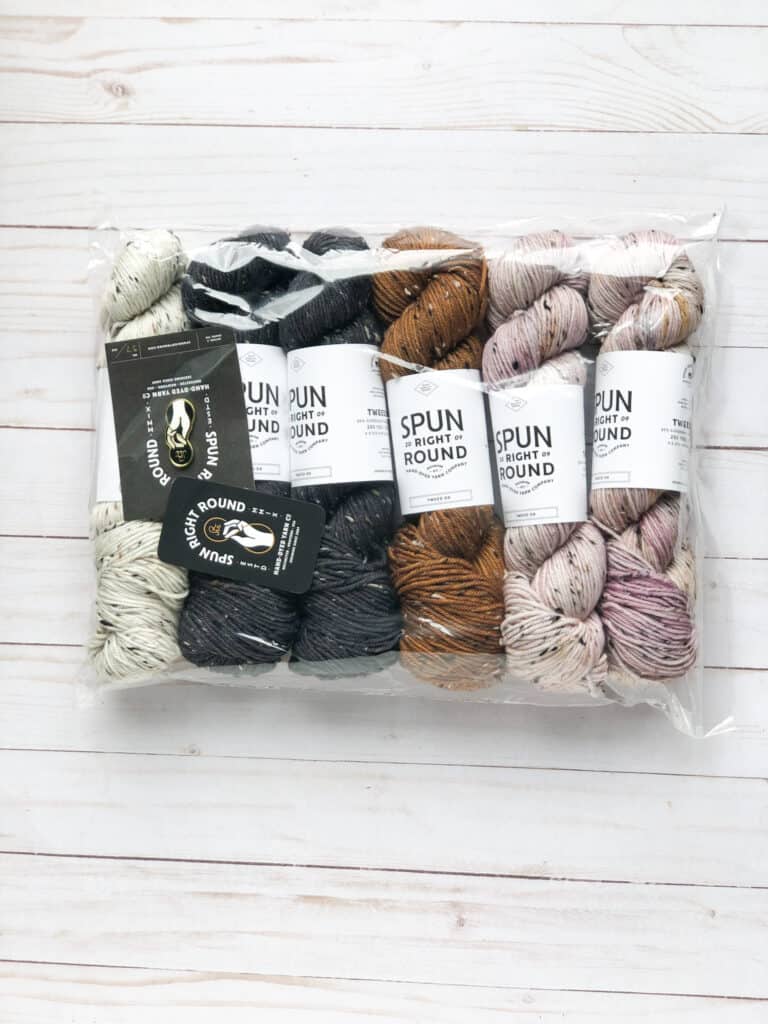 How to win:
To win a weekly prize all you need to do is simply post a progress photo of your Glimmer Crop in either the Facebook Group, Ravelry Group, or on Instagram and tag #glimmercropKAL and @whimsynorth in the photo so I can see it.
Every Sunday I will pull all the names of those that have posted a photo for that week and then draw one winner. At the end of the knitalong on Sunday, June 21st anyone that has posted a finished Glimmer Crop in any of the above platforms will be entered in to win the Grand Prize! See my video for details.
Thank you!
Thank you for helping me celebrate my birthday this year!
Happy Knitting! – Margaret