Typically for Mother's Day, my husband takes me and the kids out for brunch but this year that obviously isn't going to happen. Instead, I've been sending him gift hints and today I'm sharing those gifts with you! These Mother's Day Gift Ideas for Knitters feature everything from yarn to tools and subscriptions.
My friend Jen over at Paisley + Sparrow posted her annual Mother's Day Gift Guide recently and it inspired me to put together my own version for knitters! Go check hers out as well! She has many more ideas than me.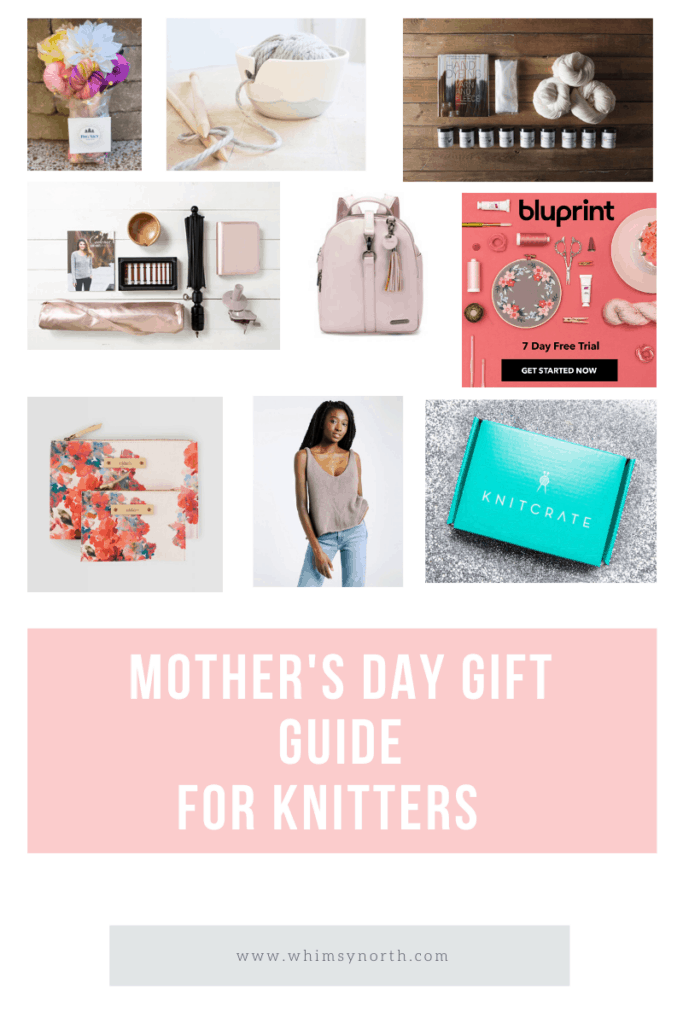 The Ultimate Mother's Day Gifts for Knitters
This post may contain affiliate links. In the event of a sale, I get rewarded a small commission, at no extra cost for you. These funds help me keep my blog up and running to provide you with great content and free patterns so thank you!
1. Yarn Bouquets (Big Sky Yarn Co – Etsy)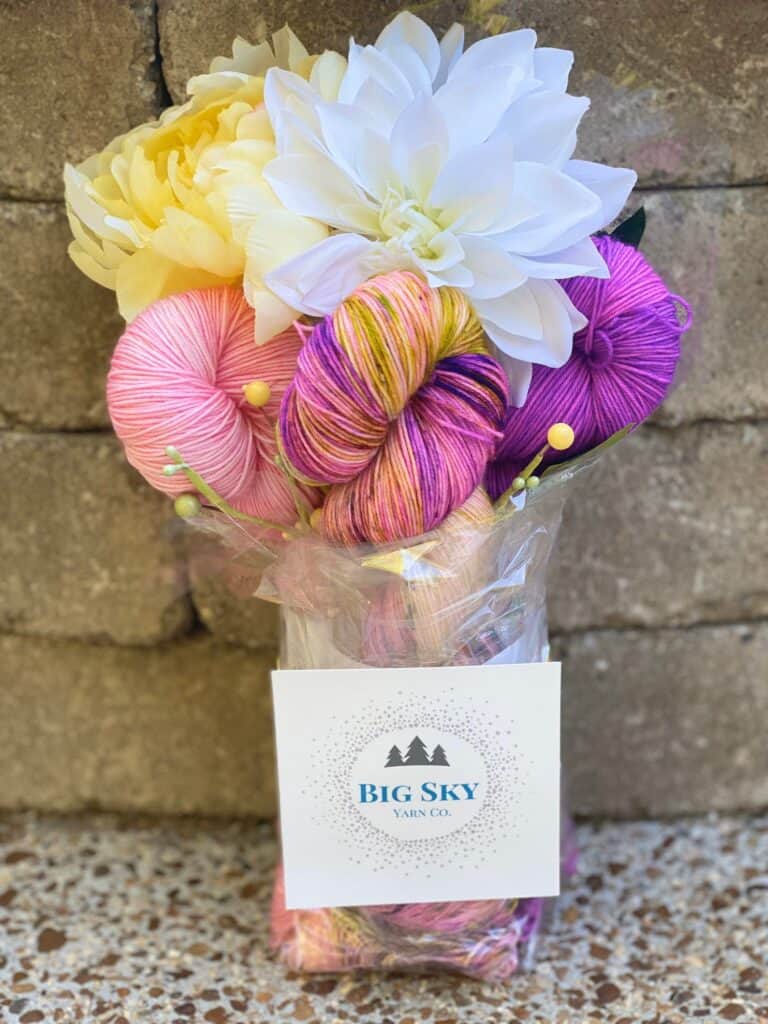 Instead of a flower bouquet that will someday die, a yarn bouquet is a beautiful and useful gift! Big Sky Yarn Co. also has many different weights and colors of hand-dyed yarn along with yarn clubs and kits!
2. Yarn Bowl (Parceline – Etsy)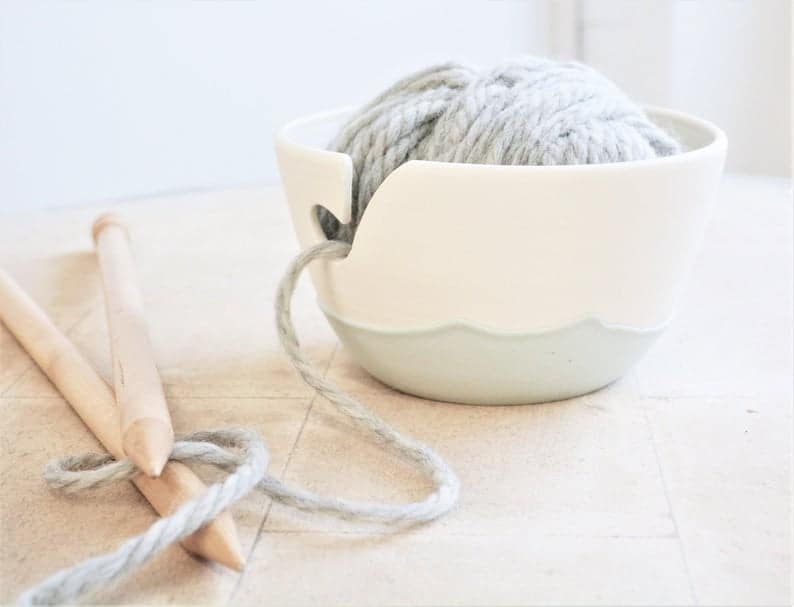 This beautiful large ceramic yarn bowl is handmade on a potters wheel and will not only keep your yarn from rolling all around it will also be a great decor piece for your home! Celine, the shop owner, also makes gorgeous hanging planters, coffee mugs, and personalized bowls all based out of Montreal, Canada.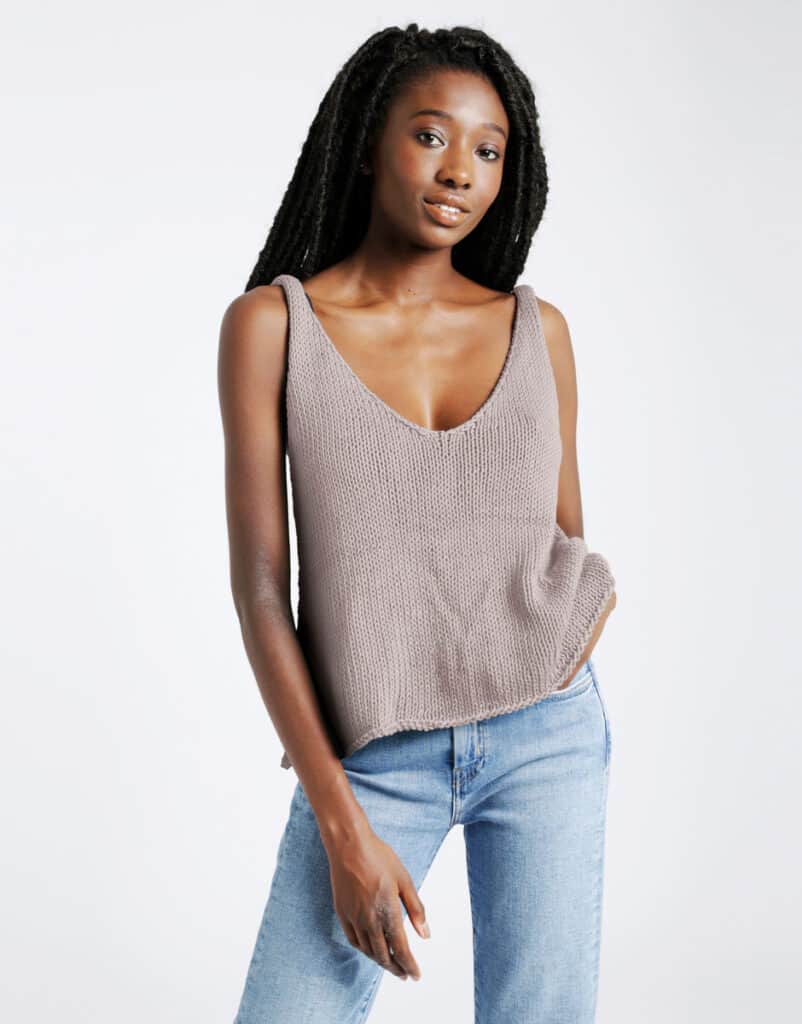 Add some summer style to your wardrobe and have fun doing it! This easy knitting kit from Wool and the Gang includes everything you need to knit your own summer tank top! It features their Shiny Happy Cotton yarn which is ethically sourced and lightweight for summer. Along with the yarn you get the pattern, knitting needles and a sewing needle to finish it off.
I personally like the fit of this tank top. It's not too form fitting but still has a sexy neckline. You can also tuck it in which helps accentuate your waist.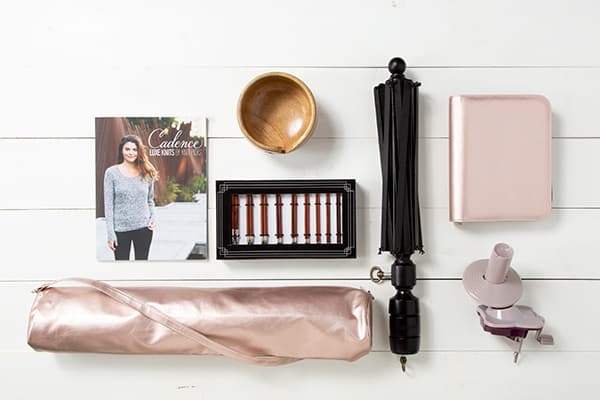 When I saw this new Premium Luxe Kit from Knit Picks I was in awe as to not only how pretty it was but how it's also filled with all of their best tools! (and it's pink!) Many of these are something that knitters don't always buy themselves because they are more of an investment.
I personally asked for this exact swift and winder for my birthday last year as it wasn't something I felt I was going to go out and buy myself. It has been a game-changer for me in terms of winding my yarn and being able to knit from a center-pull yarn cake instead of a ball. That, and as a mom, I can also wind my yarn while holding my 2-year-old! Winning!
I also use these interchangeable needles from Knit Picks and absolutely love them! I've had them for years now and they have held up extremely well! I hope to do a full review sometime soon.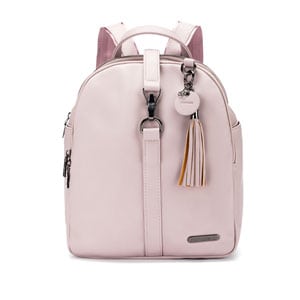 This Namaste Maker's Mini Backpack in Petal is the exact one I have on my birthday wish list for this year! The website says it's for "crafters looking to fashionably and comfortably find nirvana where ever they are." That sounds perfect to me! It's smaller than their full-size backpack, which I like, while still holding 8 hanks of yarn. It includes places to put your needles, notebooks and their patent-pending "Lotus Yarn Feeder"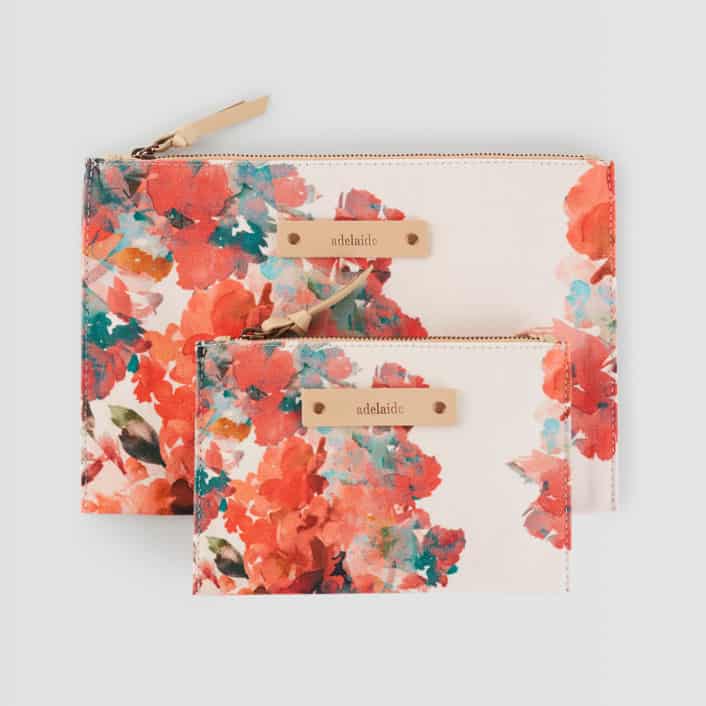 Recently someone on Instagram posted a photo of their cute llama pouch that they use to store all of their small knitting notions. It made me think about how I could use some new beautiful pouches instead of the same ratty old purple one I carry around. Then I found these gorgeous catch-all pouches from Minted.
They come in many different patterns designed by Minted's community of artists and have free personalization! This could be one of my favorite gift ideas. Supporting other artisans and making it personalized is a win-win for me.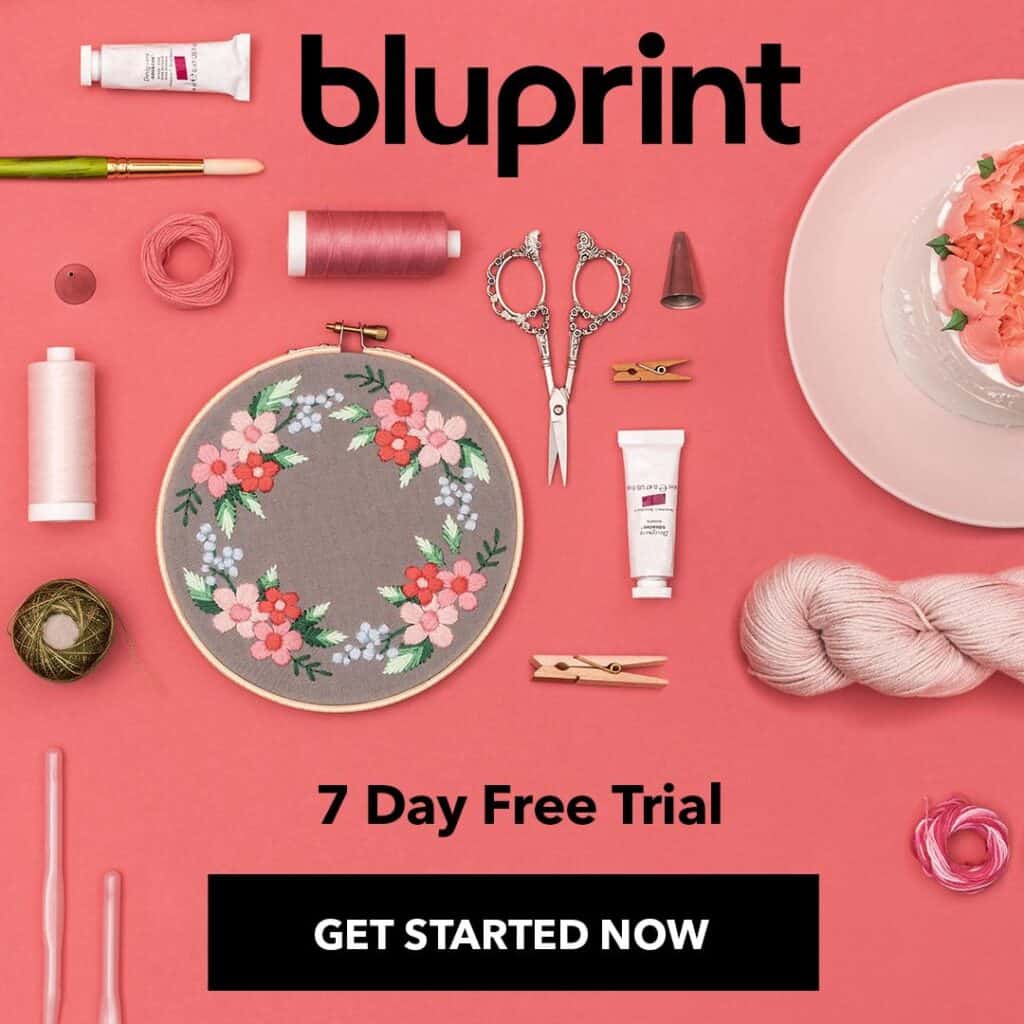 I've loved having a Blueprint subscription for learning new knitting techniques! Not only do they offer great online education but there are patterns too.
There are more crafts than just knitting (such as sewing and cake decorating) and a subscription gives you access to all of it! Use this referral link to receive 50% off your annual subscription with Blueprint. That's about $40 a year for complete access to all of the content! The gift of learning!
Here are some of my favorite classes that I've taken: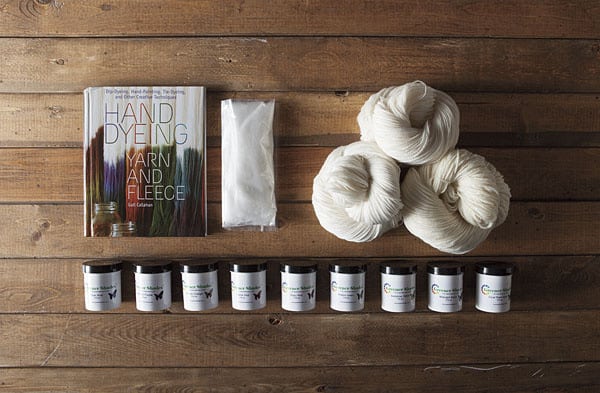 Looking to adventure into dyeing your own yarn for your knitting projects? Knit Picks Greener Shades Yarn Dyeing Kit has everything you need to get started! With multiple dye colors, a book on different dyeing techniques, and bare yarn this entire kit is all you need to get started dyeing up your own beautiful skeins!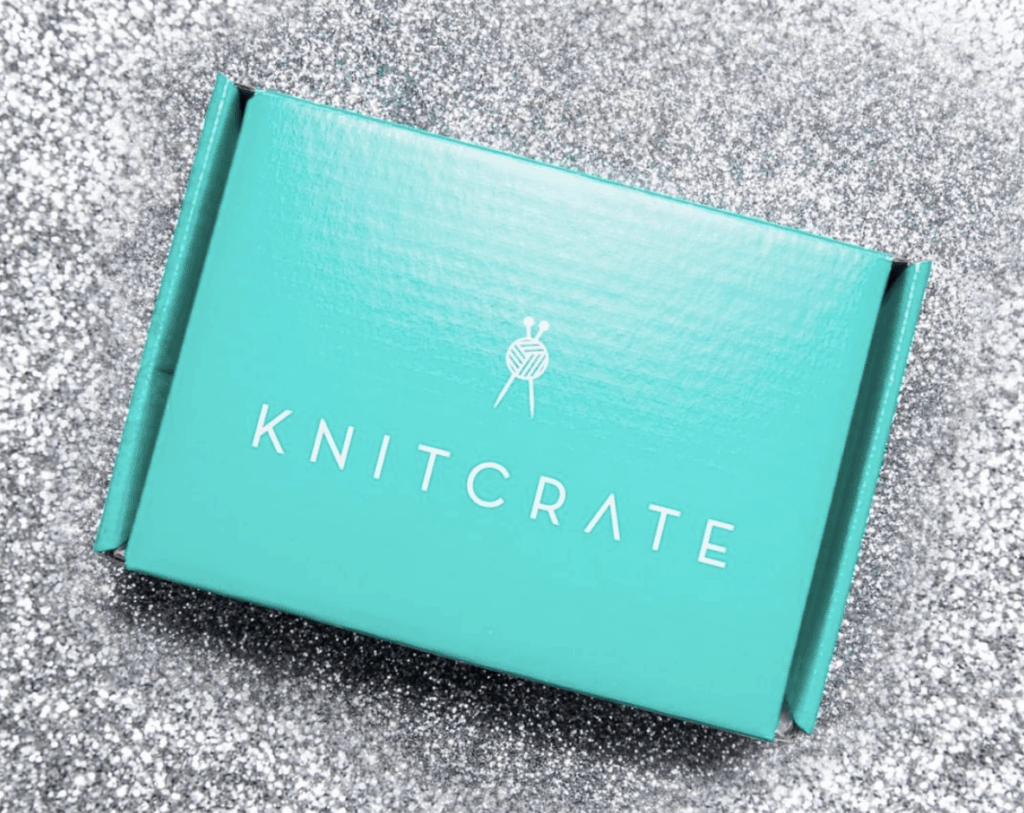 KnitCrate is a monthly yarn subscription box. Every month the box typically includes 2 skeins of their in-house premium yarn brands in limited edition colorways, 1 exclusively designed knitting pattern, & 1 exclusively designed crochet pattern! This 3-month gift plan allows you to give someone 3 months of the subscription box! That's a Mother's Day Gift that could last all summer long!
There you go! My Mother's Day Gift Ideas for knitters! For more knitting-related posts click here.