I thought it would be a perfect start to my new Featured Knitwear Designer series to showcase a designer who was one of my first Instagram knitting friends and mentor. She started Woolly Bear Knits just a few months before I created Whimsy North so we have been on this journey about the same amount of time.
We connected on many things. She lives in Minnesota and I grew up there. Her husband plays hockey and mine did too. We both love yoga, wine and knitting of course!… amongst other things.
When I emailed my newsletter subscribers and posted on Instagram regarding my new Knitwear Designer Series I was so excited to see everyone's enthusiasm! There were many of you who filled out my Featured Designer Form to be featured on this series. If you are interested in being one of my featured designers you can find more information here.
This is going to be such a fun series to learn more about other knitting pattern designers! The "behind the scenes", the challenges and what they hope for the future.
To get us started, here is Emily from Woolly Bear Knits! Make sure to read to the end as Emily has a gift for my readers!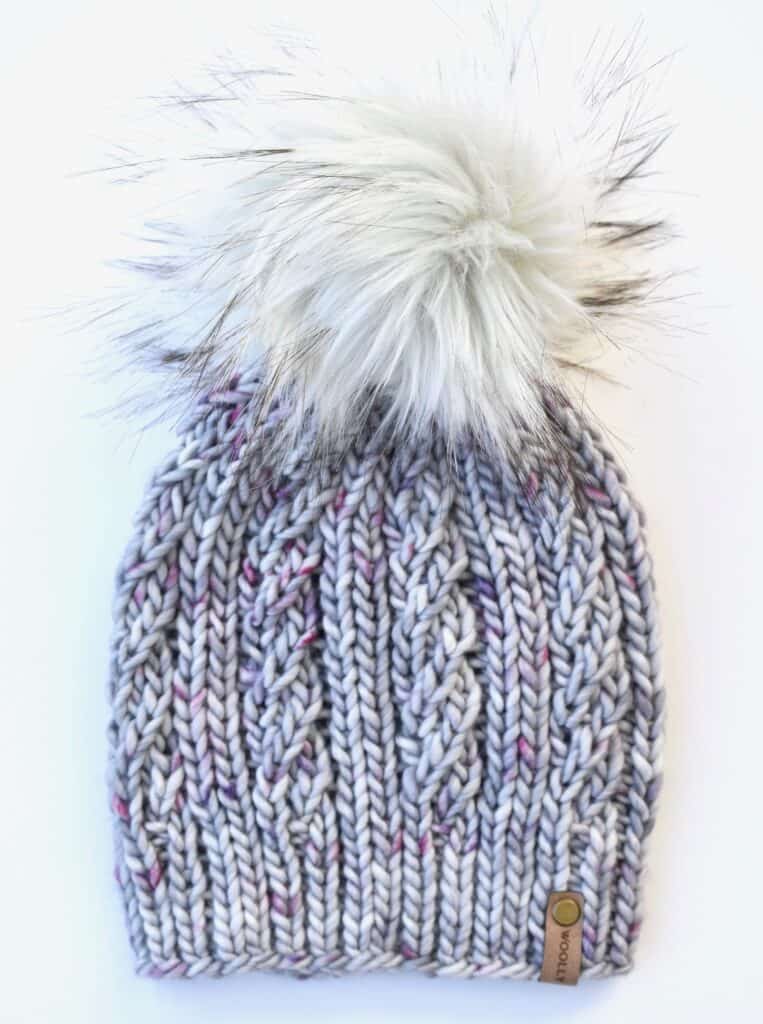 Woolly Bear Knits
Instagram:
woollybear_knits
From:
Minnesota, US
What types of knitting patterns do you design?
Beginner-friendly knit accessories, each with a special little twist.
How long have you been designing knitting patterns:
One Year.
What is something you have changed within your business from when you first started?
I've only been in business for a little over a year. I haven't changed too much, actually! But as time goes by, I'm certainly getting clearer and more focused on my goals and priorities.
What is your best selling pattern?
Sunrise Hat (You can find this pattern here.)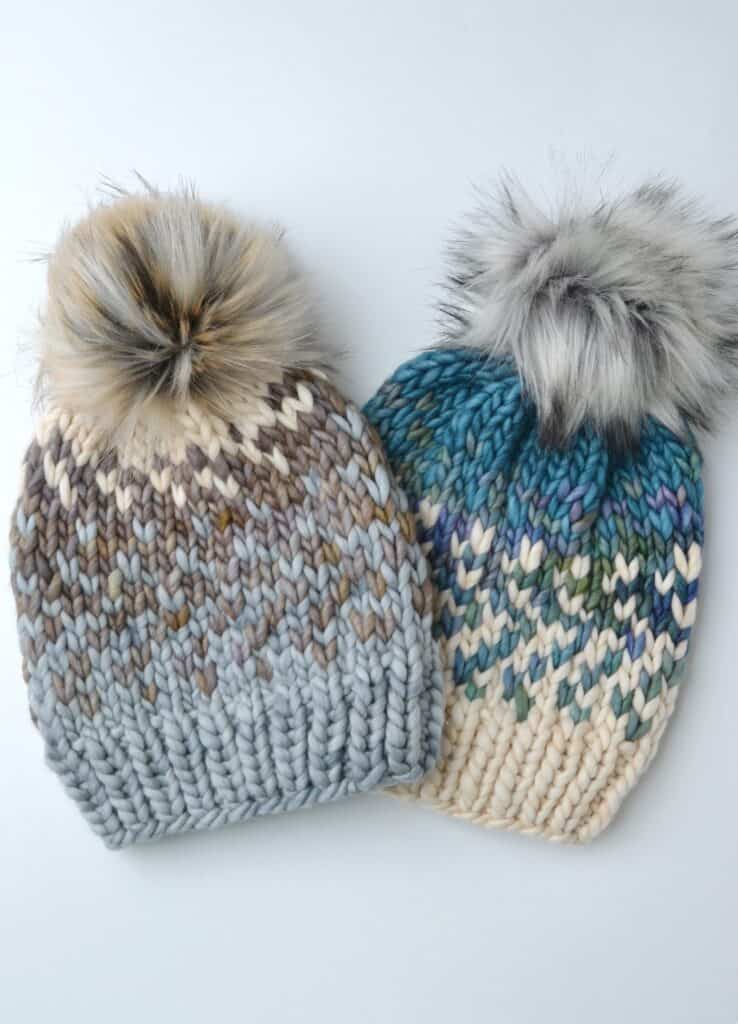 Where do you find inspirations for your designs?
Not wasting materials is super important to me. My Sunrise Cowl (my first pattern) was created when I was trying to use up a bunch of Malabrigo Rasta scraps that were leftover from making hats. I try to keep my patterns to "one skein" if possible so that the materials are affordable as possible. I'm also really inspired by combinations of colors and texture.
What is your favorite yarn weight to design with?
Super bulky! I have a hard time leaving things unfinished, so knitting with super bulky yarn is instant gratification!
Where do you sell your patterns and why do you chose to sell them there?
Etsy, Ravelry, and local yarn stores via Ravelry. These seem to be the most popular places to host digital downloads for knitters and crocheters.
What pattern are you most proud of and why?
I'm most proud of my Sunrise Cowl, my first pattern, because it gave me the confidence to put myself out there, even though it feels like I have no idea what I'm doing as a designer. I absolutely love seeing what color combinations people come up with, and it makes me so happy that it's often knitters' first experience with colorwork!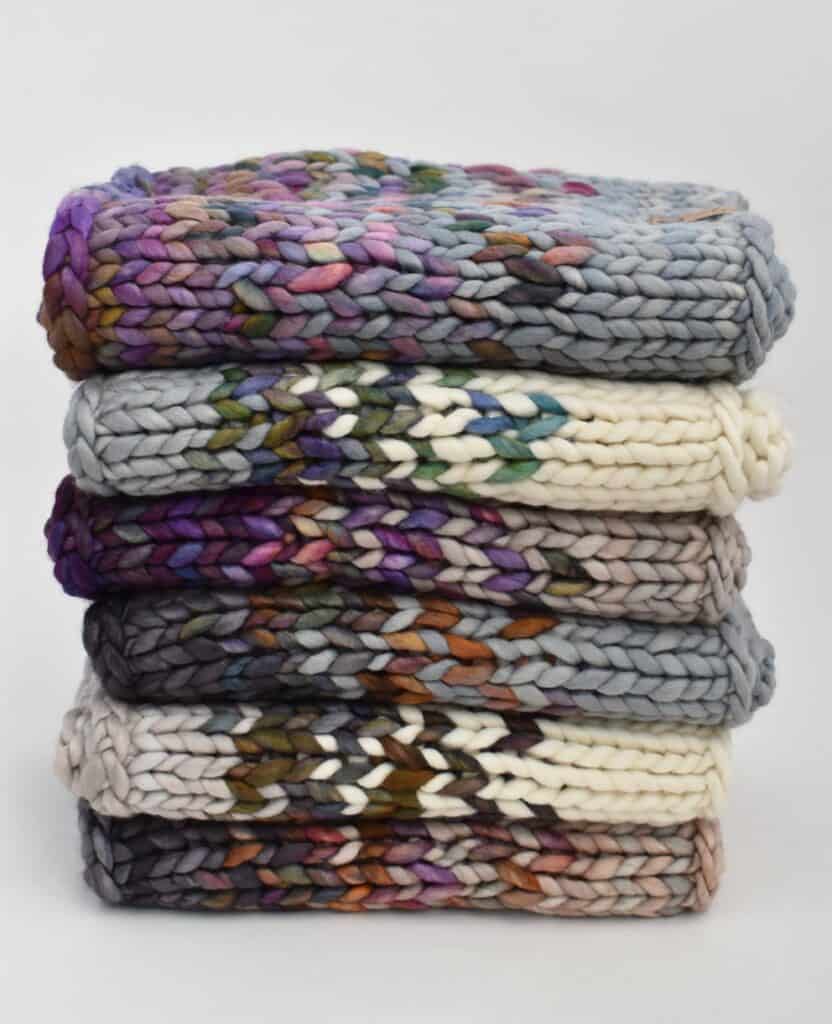 What is one tip you would give to someone who is looking to start writing their own knitting patterns?
Don't feel like you have to write patterns to "make it" as a maker. You can be totally successful without writing patterns by supporting other designers. I think it's important to check your motives before diving in, and also define your goals. Are you just in it to make money? Are you copying someone else? Or do you truly have a unique idea that you just can't wait to share with others?
Also, do your research before writing a pattern to see if it exists already. Be collaborative with others and don't copy. Generations before us have been knitting and crocheting, and I don't think there are truly that many novel ideas out there.
Do you have any other avenues of revenue for your business?
I make money through Etsy and Ravelry pattern sales. I also sell finished knitwear in my Etsy shop, craft markets, and a few consignment and wholesale accounts.
What are some of your favorite yarn companies?
It's important to me to knit with yarns that are ethically sourced. I use Malabrigo yarn and Wool and The Gang because they are both committed to ethical practices. I also use indie-dyed yarn because as a maker, it's really important to me to support other makers.
What are your future goals for 2020?
My business goals are to work on becoming legit (setting up an LLC, figuring out taxes, getting a separate bank account, starting an email list, etc), and to further hone in on a cohesive brand so that I can grow my knitwear sales!
Discount for Readers!
Emily so generously is offering my readers a 30% discount on all of her patterns this week Friday, April 24th, 2020 – Friday, May 1st, 2020. Use the coupon code WHIMSYNORTHFRIENDS at check-out to receive your discount! You can find her patterns on both Etsy and Ravelry (links below)!
New Pattern
I had the opportunity to test Emily's new pattern the Loppet Bobble Cowl recently (Coming Soon) and I recommend you watch her Instagram for its release! It was a fun and fast pattern with video tutorials and easy to follow instructions. It calls for one skein of super bulky yarn held double with a skein of slub. The slub creates pops of color and texture that makes this a really unique pattern!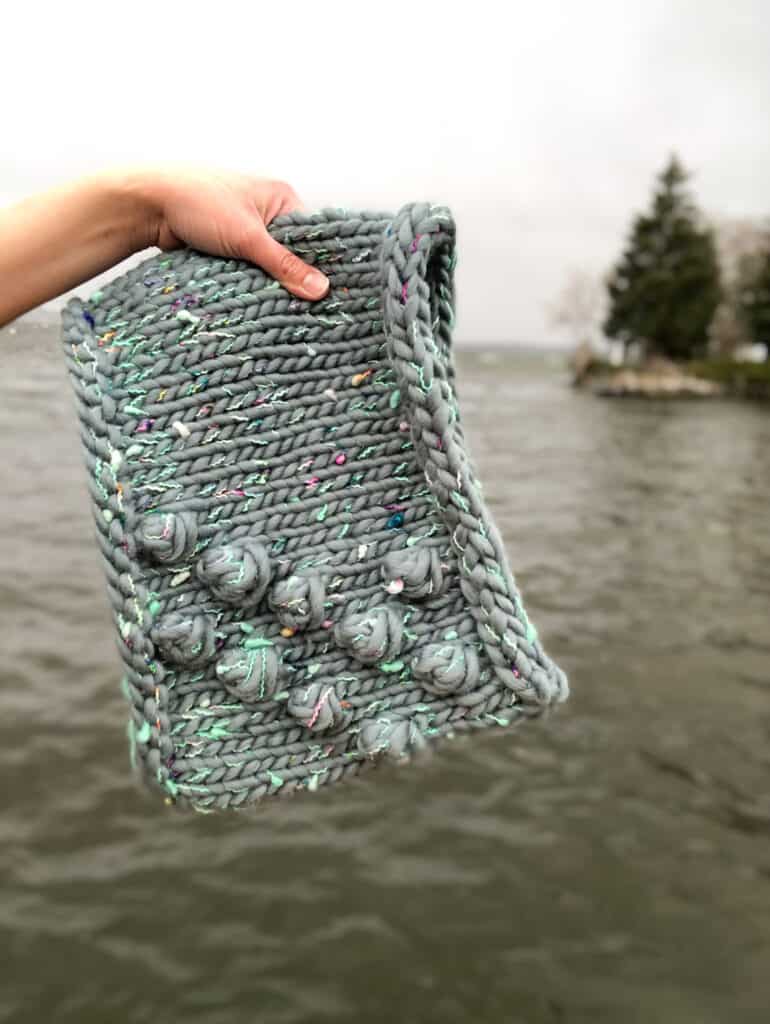 Check back next Friday for my next Featured Knitwear Designer. She is from Colorado and takes the most epic outdoor photos! If you don't want to miss it make sure to sign up for my email list below!
For more Featured Designers click here.