What is a Mystery Knit Along (abbreviated to MKAL) and is it really a mystery? First let's start with what is a Knit Along. A Knit Along is when a group a knitters choose to knit the same pattern or designers patterns at the same time for a specified amount of time. (Typically a month). Knitters post progress photos to Instagram or Ravelry and at the end of the Knit Along there may be prizes given to those who complete it. This is a fun way for knitters to build community and share their knitting with others.
I'm not sure who started all this knitting together business but I think it makes the craft of knitting something special. It's not just something you do alone on the couch while binging Netflix until 1am. You now can knit alone on the couch while binging Netflix and then tell all your knitter friends on Instagram about it! That makes it way cooler, right?
A Mystery Knit Along is when a designer breaks a pattern down into a series of sections or clues. These clues are then sent out to participants over the span of a few weeks. Each week a new section is revealed until the final pattern is sent on the last week. The amount of time a knit along takes is typically a month. This time can change based on the designer and the scope of the pattern. A Mystery Knit Along differs from a standard knit along in that the full pattern is not known until the very end. You do not know what you're knitting.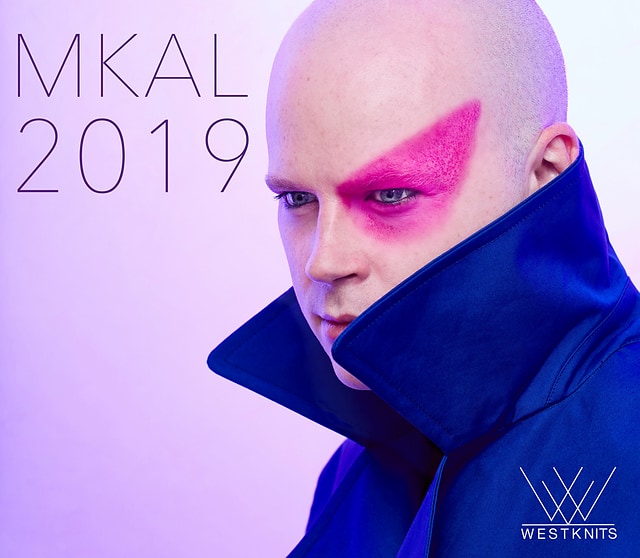 Why should you try a MKAL?
Now that you know what a Mystery Knit Along is, why would someone want to knit a pattern they know nothing about?
It's Fun!
There is an element of surprise every week as a new clue comes out. I personally like to read through the pattern first to try and visualize what the new clue will create. Then as I knit along and the object starts to take shape I can see if my initial guess was right. The anticipation of the first clue coming out is seriously the best!
Community.
When a MKAL is announced, the designer creates a group in Ravelry for participants to discuss the project and build excitement. There's typically threads to help knitters select yarn colors and others simply get to know one another. Once the MKAL starts, additional Ravelry threads are set-up for people to post their progress of each clue. There is also a questions thread for those that may need help. If you do the same MKAL every year you get to know and become friends with the participants in the group.
Gain new skills.
Without the ability to read a pattern ahead of time you have no way of knowing if it calls for a certain skill or stitch that you may have never tried before. If you want to complete the MKAL you may need to do some research. YouTube can become your best friend! Ask for help and try something you've never done before. One technique I learned from an MKAL is an icord edge. Now I want to add icords to everything!
Get more knitting done.
Each week the goal is to complete the current clue so that you are ready for the next clue to release. A casual knitter may strive to try and get more knitting done in a week in order to finish the current clue. There is also accountability from others in the group. When you are a part of a community all knitting the same thing at the same time it can be very motivating to try and keep up.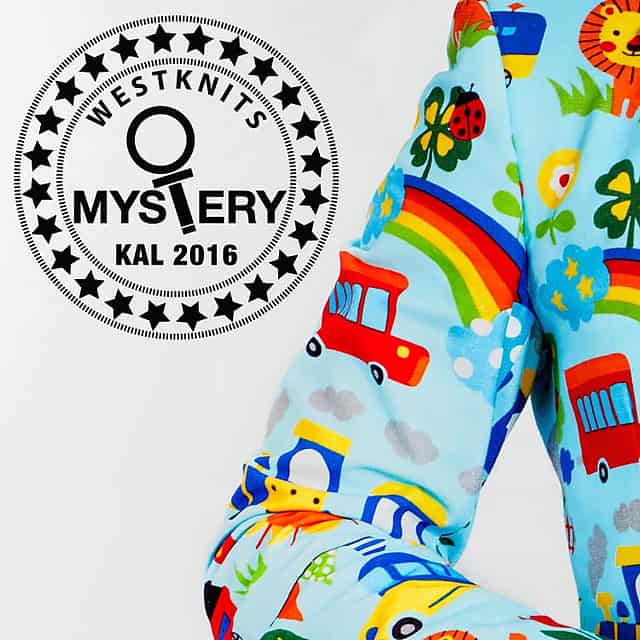 So you're interested in doing a Mystery Knit Along, now what?
Now that you know the what and why, it's time for the how. How can you join in on the mystery party?
How to choose a MKAL that's right for you.
Research the designer.
Searching on the Ravelry Patterns page for "Mystery Knit Alongs" is a good place to start. You can also follow designers that you like on Instagram to see when they typically host their Mystery KALs. Once you find a MKAL take a look at the designers other designs. Make sure you like their other designs as typically the mystery one will have a similar aesthetic. If you don't like their style, you may not like the mystery.
Consider the timeline.
Another thing to consider is the timeline. Does your schedule aline with when the clues will be released? Will you have the time to knit enough during that month?
Scope of the project or type of project.
Many Mystery Knit Alongs are shawls, scarfs or sweaters. These projects lend themselves well to multiple clues as they are large and take longer to complete. They can also be broken down into separate sections that don't give away the entire design. Do you enjoy knitting shawls or sweaters? You will enjoy the MKAL more if it's a project you actually enjoy so make sure you consider that before you begin.
Some designers will say what the finished object is in the info page. For example, Westknits always does a mystery shawl. Others won't even tell you what the final object is. Even that is part of the mystery!
How to sign up.
Signing up for a MKAL is as easy as purchasing the pattern on Ravelry. That's it! An introductory section will be sent giving you information on the supplies needed to begin. Suggested yarn weight and fiber, along with needles and gauge will be included for you to get everything ready before the MKAL begins.
To follow along in the fun of it all, join the Ravelry group and search the designers hashtag on Instagram. See what yarns other makers are choosing and what questions they may be asking.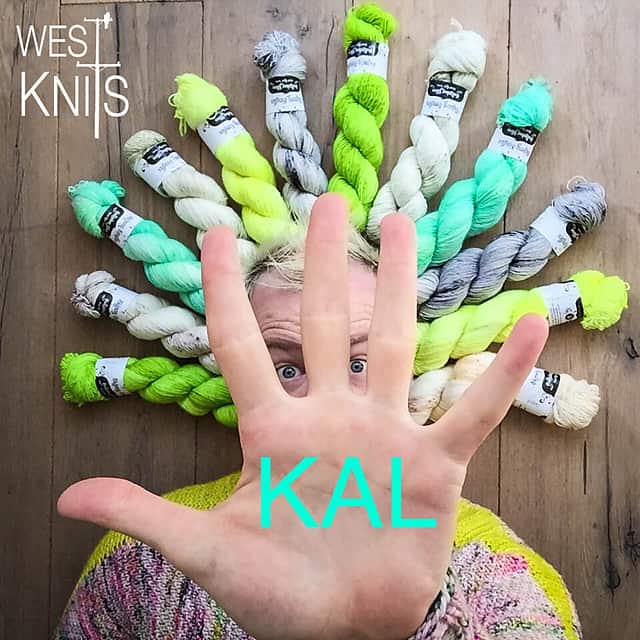 Dos and Don'ts of Mystery Knit Alongs.
Do
Have fun!
Help others
Read and follow the directions from the designer. Every designer is different as to what they allow during their MKAL.
Try and keep up with the clues but don't be discouraged if you can't. You can always make it up the next week. Or be like me and finish months later!
Post a project to Ravelry but only use the MKAL thumbnail as your main photo so not to post spoilers for others.
Interact with the community
Don't
Post spoiler photos in the wrong thread.
Post photos of the pattern pages online. Designers work very hard to create their unique designs and if knitters post sections of the pattern in their photos for those that haven't paid for the pattern it can't affect the designers business.
Share patterns with others. This is considered stealing. Everyone involved in the MKAL should purchase their own pattern. Let's make sure we support our independent designers.
Now that you know what a Mystery Knit Along is, here is the story of the time when I completed the Westknits Mystery Shawl KAL … and the time I didn't.
Westknits Mystery Shawl KAL 2015
Stephen West from Westknits is a knitting celebrity. Seriously, he's on my bucket list to meet someday. I had followed his MKALs for a few years but always felt like the techniques were too challenging for my knitting skills. Finally when Stephen announced his MKAL in 2015 (The Doodler) I decided to jump in and try it! I ordered my Hedgehog Fibers Yarn and got ready for the month long challenge. Eeekk! So Excited!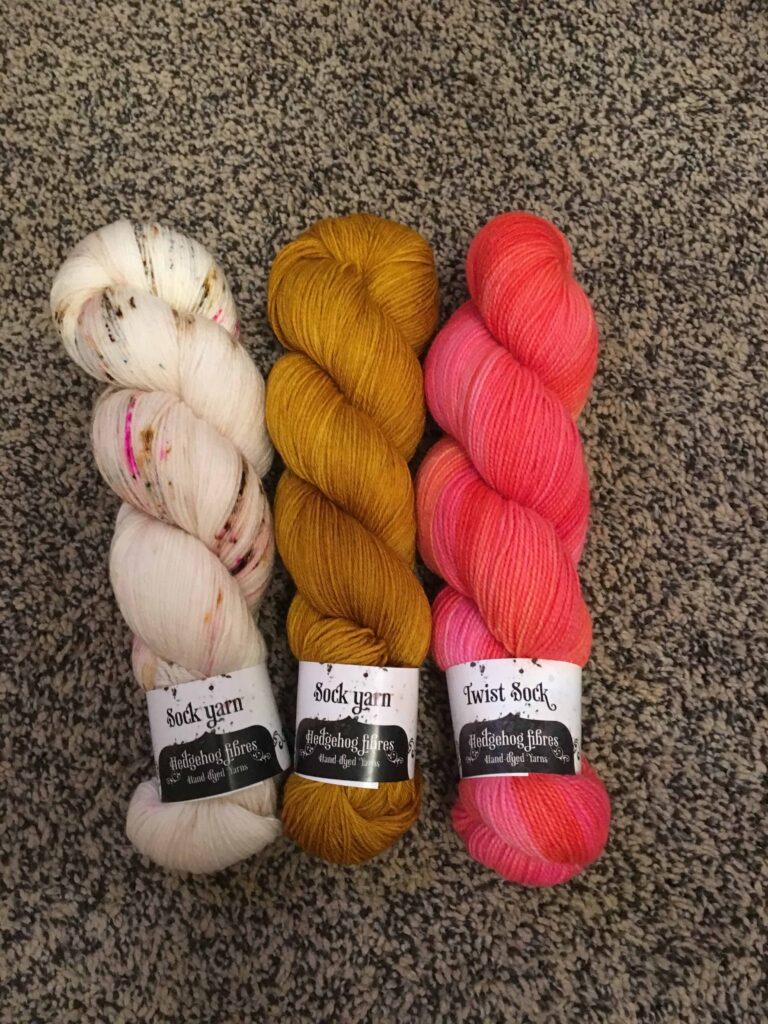 He released the below EPIC video and I showed all my coworkers at our morning meeting! Not being knitters they didn't understand why I was so excited to knit something I had never seen before. To be honest they thought I was a little wacky for being this jazzed about knitting. Their loss.
I dare you to not get the song stuck in your head!
When the first clue was released I couldn't wait to get started! I was pumped! Then life happened and I got behind. Then I never finished the first clue. It's still in a project bag in my stash. Sad fail!
Look at that icord edging though! Just this little wedge used short rows, yarn overs, icord edging and color work.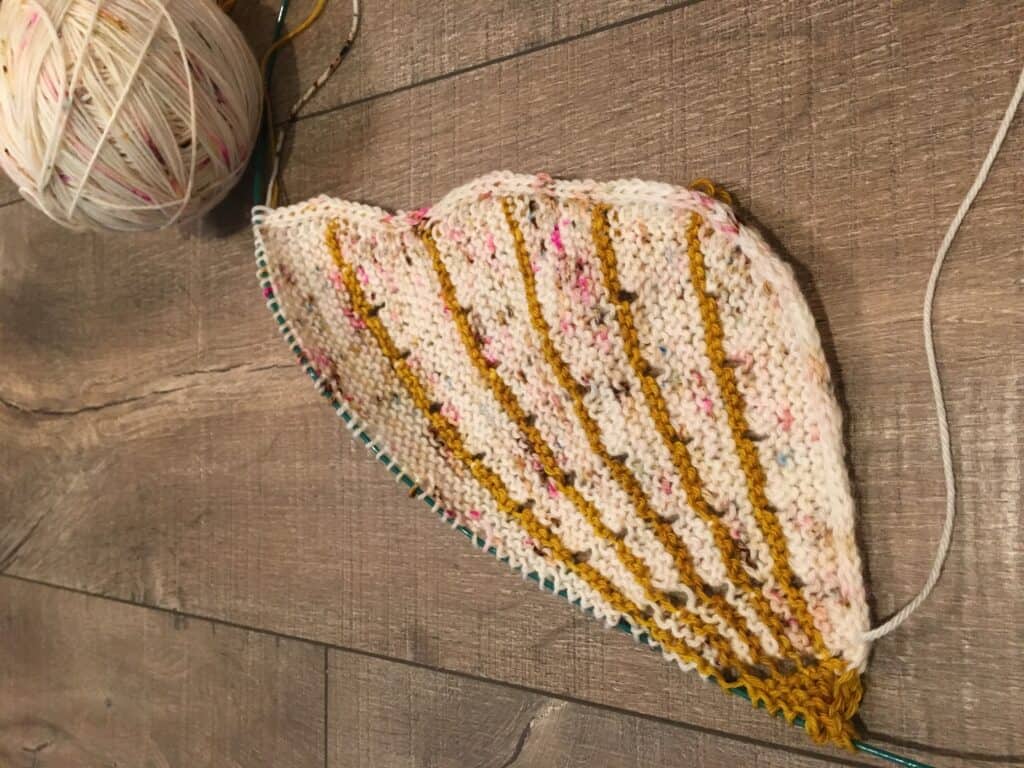 Westknits Mystery Shawl KAL 2016
The next year, in 2016, Stephen announced his Building Blocks Mystery Shawl. This time, I was determined to finish! The previous year's Doodler design was gorgeous and I really wanted to create my own beautiful Westknits shawl. This time I searched through my Hedgehog Fibres yarn stash for colors and posted them on Instagram for help. (I had become a little obsessed with this luxury hand dyed yarn from Cork, Ireland and had built up a fair amount of skeins.)
The pattern called for 4 colors that coordinated but also had contrasting values. I love all of the colorful Westknit shawls that Stephen and others create so I went with the colorful palette below.
When the first clue was released I worked hard to finish it. It came with me in the car everywhere I went. I was able to meet the first week deadline and was so excited! When the second clue came out my family and I went on a vacation and my knitting slowed again. This time instead of giving up I simply kept knitting even though I was behind.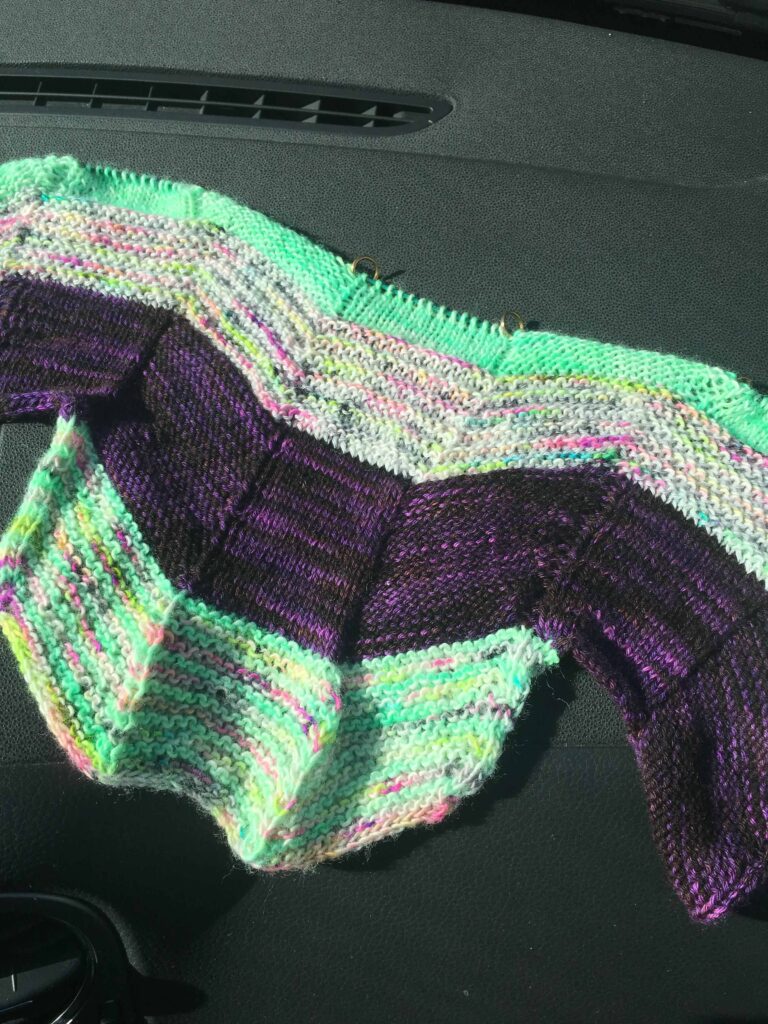 It took me 5 months to finally finish my shawl but I completed it! I remember attending a girls crafting weekend and while most others brought totes of crafts and projects to complete I brought just my shawl. I spent the entire weekend knitting the final LONG rows. Seriously, friends joked about how light I packed! I just knew that I wanted to finish the shawl and if I brought other things with me I may not have been able to do it.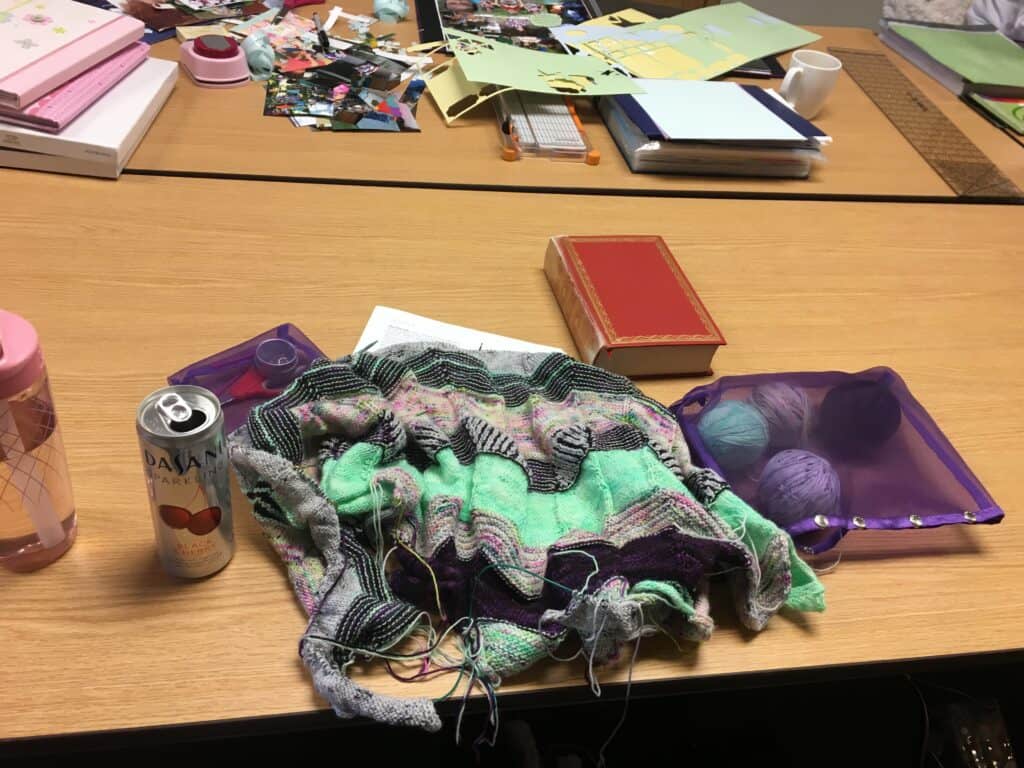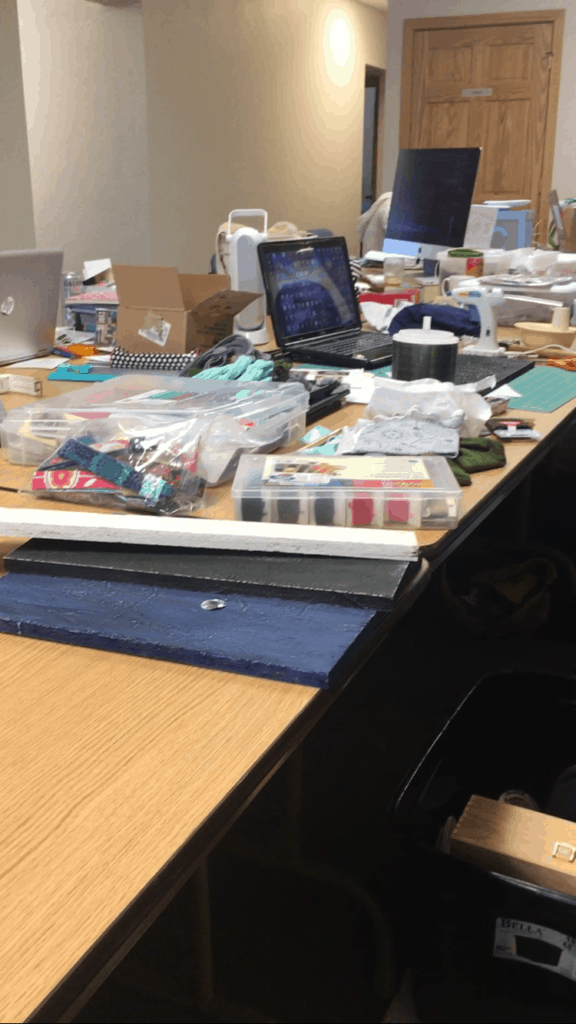 Now that you know what a Mystery Knit Along is are you interested in trying one? Have you ever done a Mystery Knit Along before? What was your experience?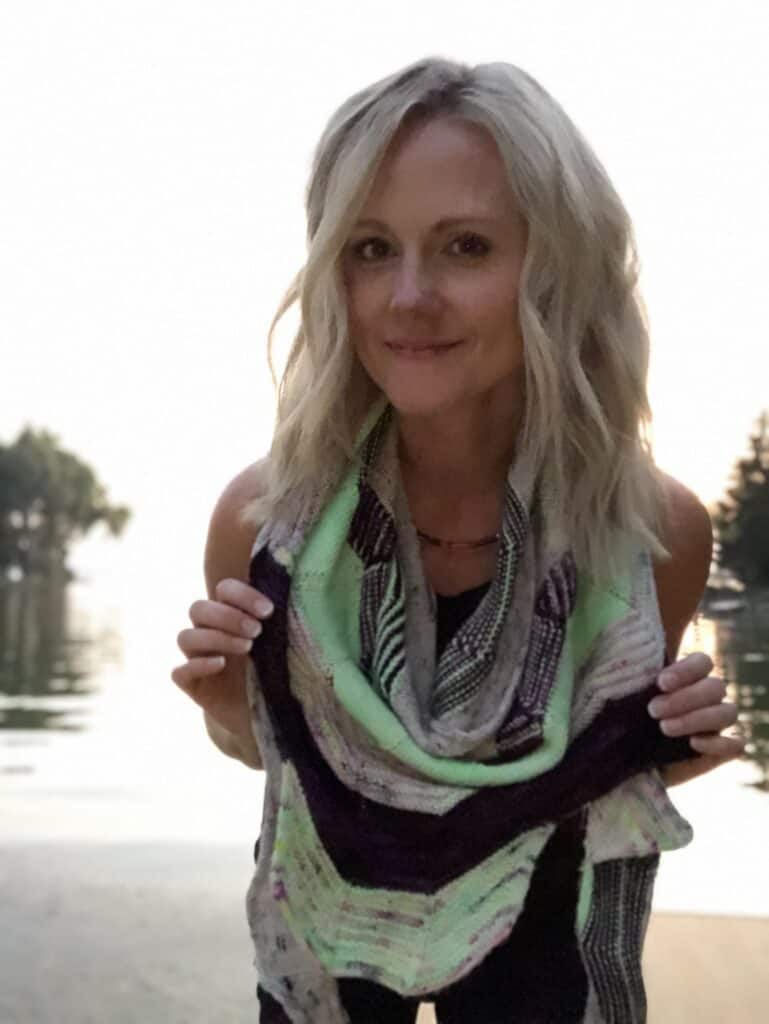 For more knitting inspiration click here!
If you are into shawl knitting check out my Melted Sea Shawl Knitting Pattern click here!
To learn more about me and my knitting adventures click here!
XOXO, Margaret