This week for my Featured Knitwear Designer series we head up to Canada (which is up for me since I live in Wisconsin, US) to talk with Caitlin from Kozi Knits. She is a mom of three who was inspired to start her own knitwear company after seeing other designers on Instagram. She's only been designing for a year and already has two super stylish tank top patterns published along with a handful of others!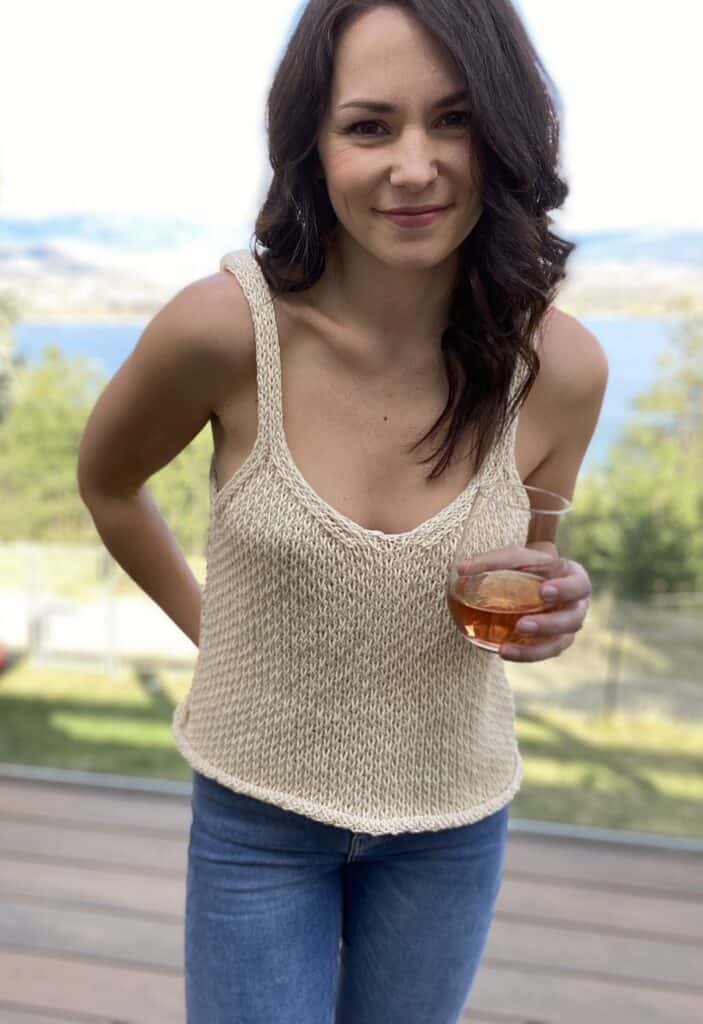 Mumnmini
Instagram
@mumnmini
From
Kelowna, BC, Canada
What types of knitting patterns do you design?
Hats and tops.
How long have you been designing knitting patterns?
One year.
What is something you have changed within your business from when you first started?
I started as a crocheter and taught myself to knit last year!
What is your best selling pattern?
Carrington beanie and hopefully the newest: spearheadtank
Where do you find inspiration for your designs?
Instagram/Pinterest
What is one challenge that you have overcome within your business?
I never planned on designing anything and now I have 3 patterns released with two more in the works!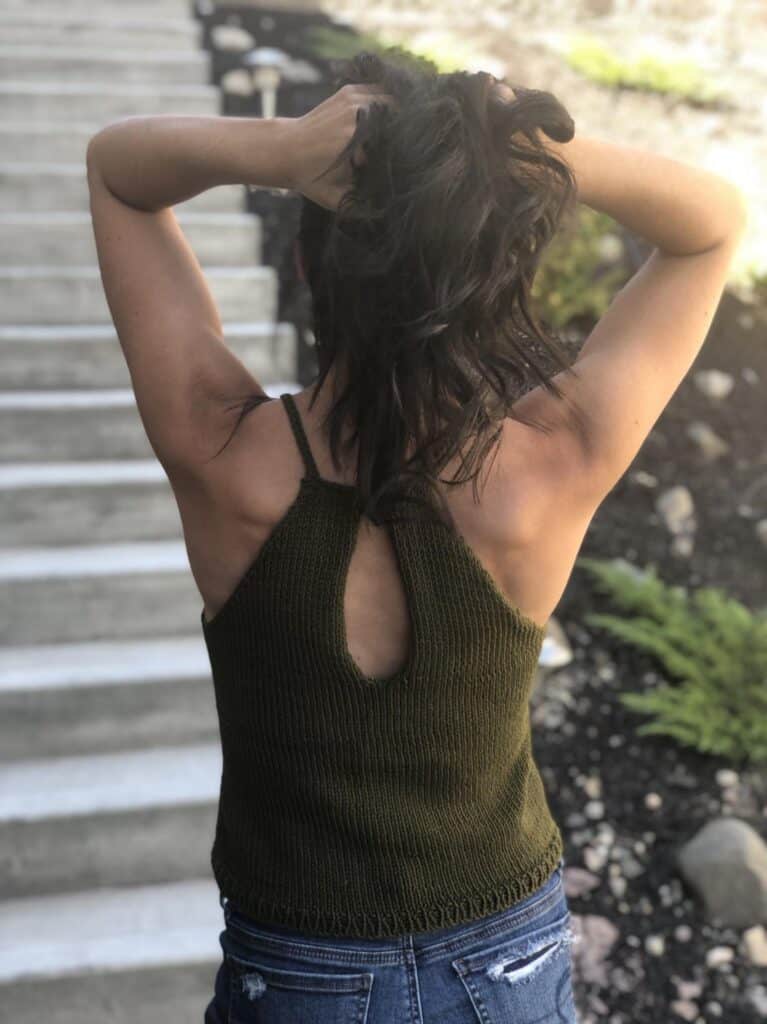 What is your favorite yarn weight to design with?
Worsted/ bulky
Where do you sell your patterns and why do you choose to sell them there?
Etsy, it's easy to upload them and I can have my finished items with my patterns.
How did you first get into knitting pattern writing?
I was inspired by other makers I follow on Instagram.
What pattern are you most proud of and why?
Both the katalinatank and the spearhead tank. It took a lot of time figuring out the sizing. I was happy to hear my testers finished items FIT and they actually wear them!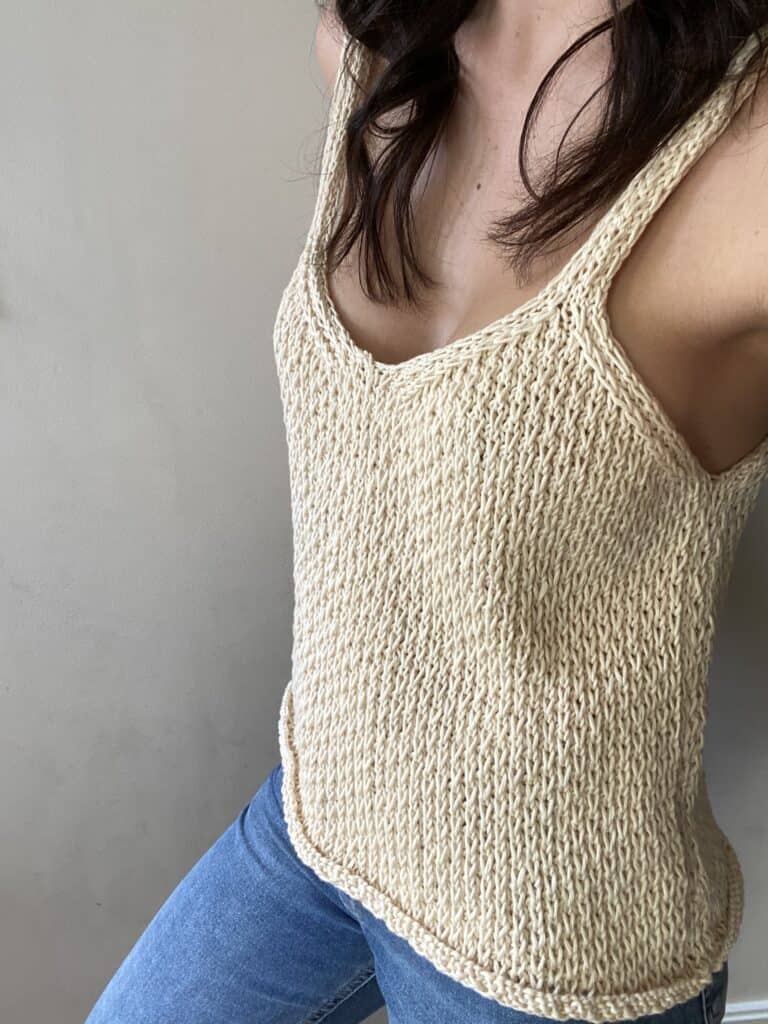 What is one tip you would give to someone who is looking to start writing their own knitting patterns?
Write down your ideas! Make swatches! Keep detailed notes as you go.
Do you have any other avenues of revenue for your business?
I have been in one craft show so far and sell knitwear online through Etsy and my website. I plan to do more craft shows this coming fall.
What is the most difficult part of designing knitting patterns?
Writing them down! I keep my notes as I go but find I dislike actually typing up the pattern.
What are some of your favorite yarn companies?
We are knitters, Lion Brand I haven't tried Malabrigo but from what I've seen I bet I'll love them too.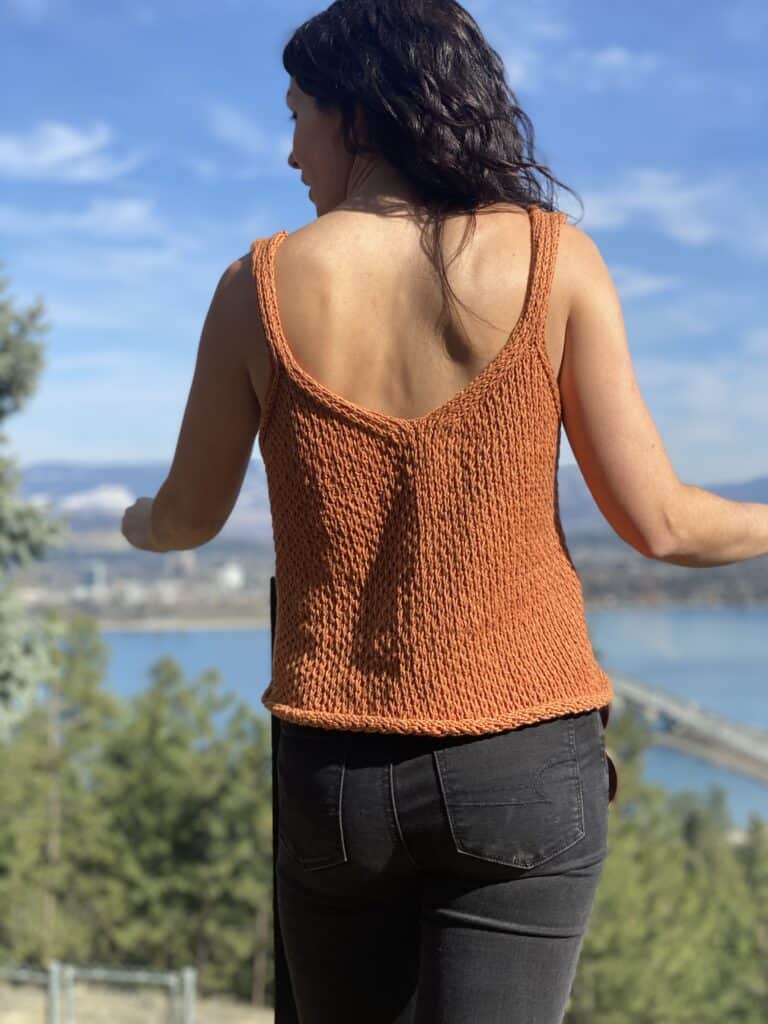 What are your future goals for 2020?
Release two more designs then focus on stocking up on hats for fall/winter.
Discount for Readers!
Caitlin so generously is offering my readers a 25% discount on all of her patterns this week Friday, May 8th, 2020 – Friday, May 15th, 2020! Use the coupon code WHIMSYSQUAD at check-out on Etsy or Ravelry to receive your discount!
For more Featured Knitwear Designers click here.