Fall is almost upon us with its cooler weather, changing colors, and maybe your kids back in school. (Mine go back this week!) But you know what I like most about Fall? It's knitting weather! Time for warmer woolies, and maybe even some new patterns that I want to try out to make for myself or to give as gifts during the winter holidays. I always say I'm going to get a head start on my cold-weather projects and this new bundle will help us get there with a Head Start on the Holidays!
To help get motivated I joined 13 of my knitting designer colleagues and created the Knit for Me Head Start for the Holidays Bundle. It's chock full of 26 individual patterns, never before offered in a bundle or for free, that include a wide range of patterns from designers you know and love, or that you need to be introduced to!
There are hats and scarves, sweaters and shawls, and even some home décor.
I personally designed an exclusive pattern for this bundle! My Bubble Up Cowl. It's a beginner-friendly brioche cowl that uses bulky weight yarn and simple increases and decreases to create what I call "bubbles." It would make a stunning Holiday gift that would not only wow your gift recipient with your knitting talents but also keeps them cozy and stylish this winter!
Read on to find out what other patterns are included in the bundle and about my exclusive BONUS!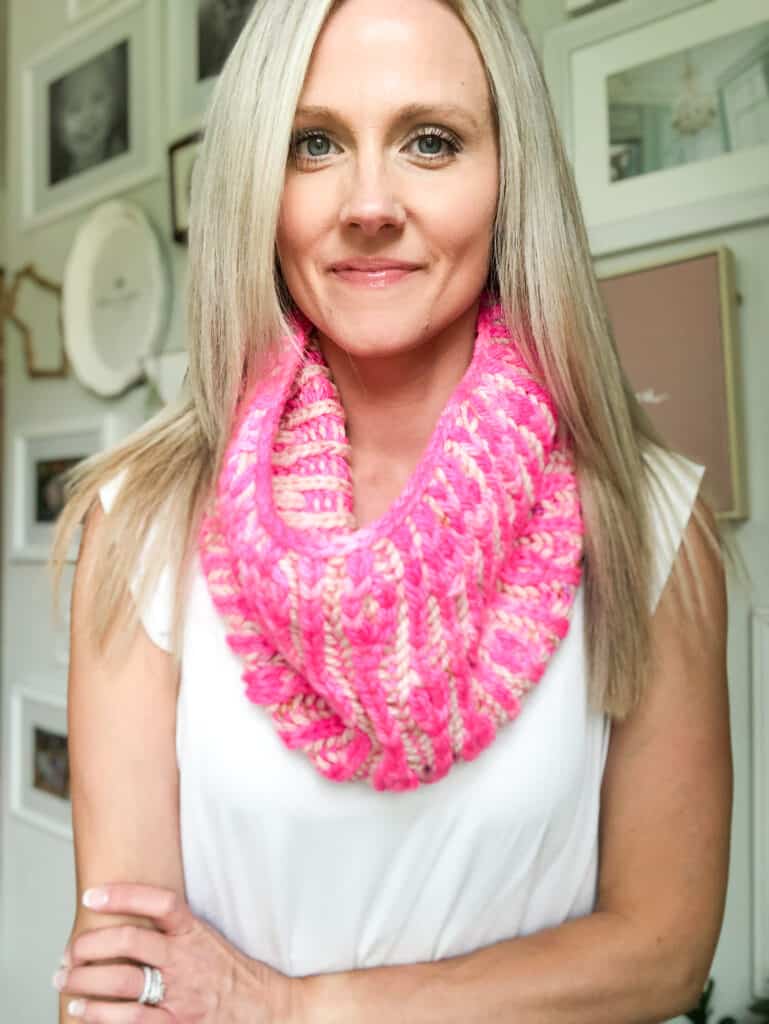 You get all 26 patterns featured in this bundle for only $17. That's less than 66 cents per pattern and a whopping 88% off the total retail value of all of these fabulous patterns! But the offer is only available through this Friday, August 27, 2021, at 11:59 PM Eastern, and it absolutely will not be extended nor repeated.
This post may contain affiliate links. In the event of a sale, I get rewarded a small commission, at no extra cost for you. These funds help me keep my blog up and running and allow me to provide you with free patterns, so thank you!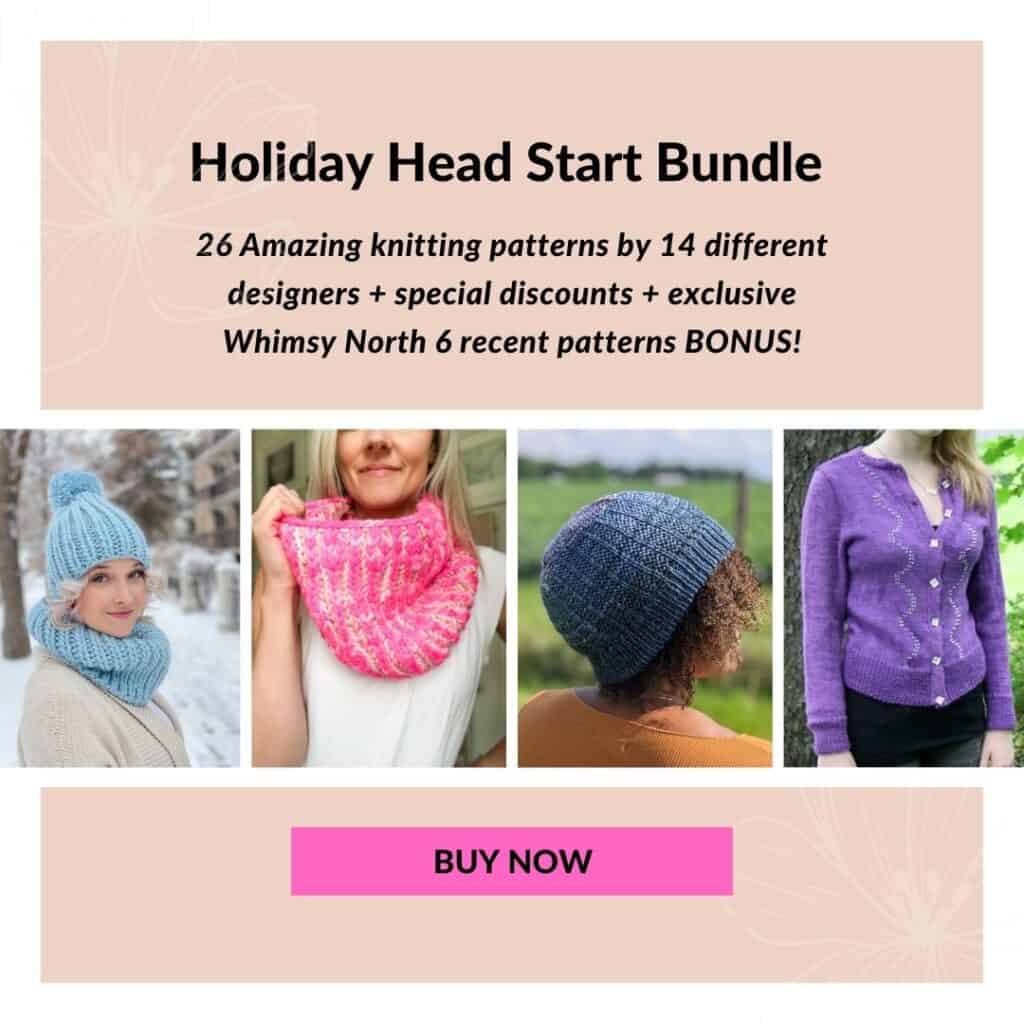 26 Cozy Knitting Patterns
If you purchased these patterns individually they would cost you almost $100. And by buying from a coalition of designers like this instead of a huge publisher, you know that your money is going where it's needed – into the pockets of your favorite designers so they can keep on creating the patterns you love to make.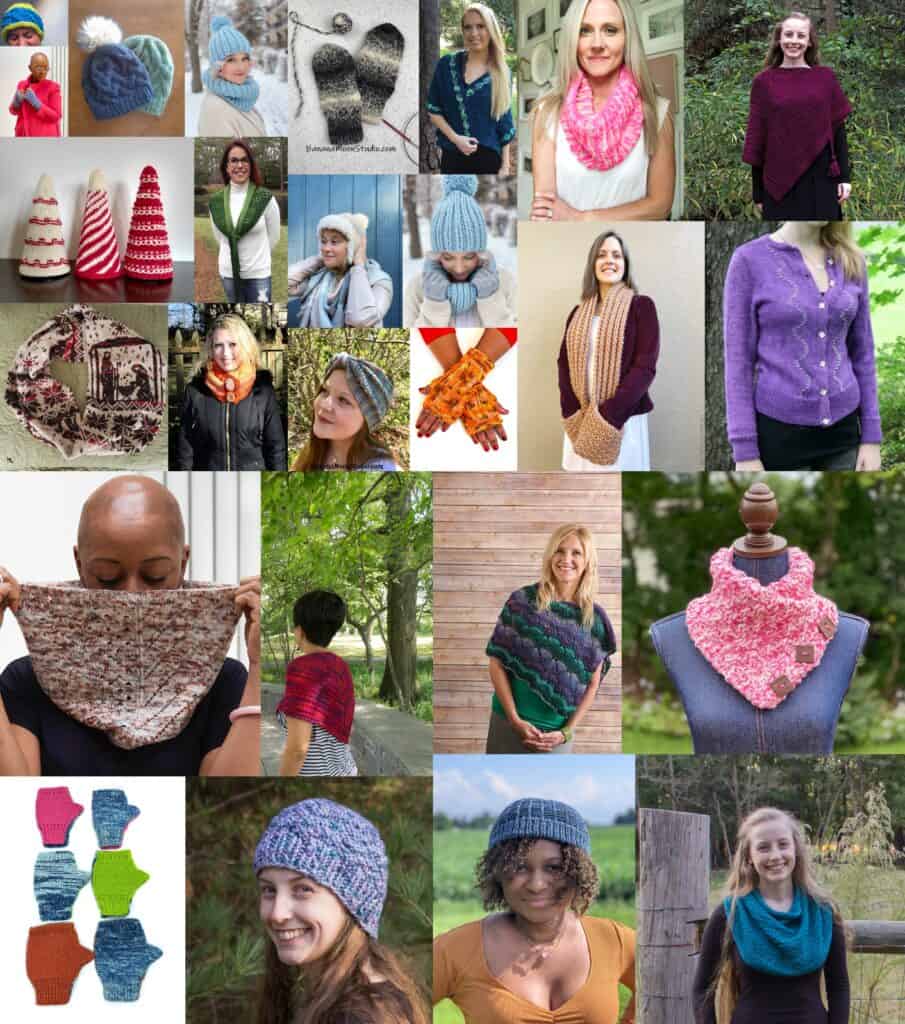 Here's a fun video showing you all of the included patterns.
| | |
| --- | --- |
| Project Type | Designer/Pattern Name |
| Accessories | Underground Crafter/Caribbean Sea Clutch |
| Garments | Hooked for Life/Homage Cardigan |
| Handwarmers | Banana Moon Studio/McAlester MittensGoddess Crochet/Flip Side Wristers Knit Jeanette Sloan/Foxy Brown mittsJeanette Sloan/Pearls Please mitts |
| Headwear | Banana Moon Studio/Lily HeadbandThe Drunk Knitter/Scrapper Beanie Handknits & Hygge/Into The Snow Knitatude/Everyday Basic Beanie Lavender Hill Knits/Sand Pond HatSnickerdoodle Knits/Windy Shores Hat ​​​​Underground Crafter/Hudson River Trail Hat |
| Home Decor | Lavender Hill Knits/Mini Trees Collection |
| Neckwarmers | ChristaCoDesign/Bienno Pocket ScarfDesigns By Diligence/Bethlehem Cowl Hooked for Life/Fall CowlJeanette Sloan/Eudine Cowl Knitatude/Everyday Basic Cowl Snickerdoodle Knits/Cozy Winters Cowl Stitches n Scraps/Phoebe Cowl Whimsy North/Bubble Up Cowl |
| Ponchos and Shawls | Hooked for Life/Aquamarine ShawlHooked for Life/Expansion ShawlSnickerdoodle Knits/The Trust ShawlUnderground Crafter/Asymmetrical Arrowhead Ponchette Underground Crafter/Cranberry Dreams Shawl |
My Special BONUS!!!
If all of that wasn't enough already I have put together a personal THANK YOU BONUS just for those who use my personal link to purchase the pattern bundle. You will receive my 6 Most Recent Published Ravelry Patterns for FREE!!!!! This includes my Candlewood Cardi, Desert Weather Shawl, Peak of Summer Beanie, Saguaro Blossom Socks, Snippet Cowl, and Winter Carnival Hat.
Once you purchase the pattern bundle you will see a BONUS link on your confirmation screen. Simply click the bonus link to take you to Ravelry. You will then be prompted to add the Holiday Head Start Bonus to your cart where the total charge will be $0. Add these patterns to your Ravelry Library and you are all set!
This bonus alone is a $33 value and a great way to grab some Whimsy North patterns!!!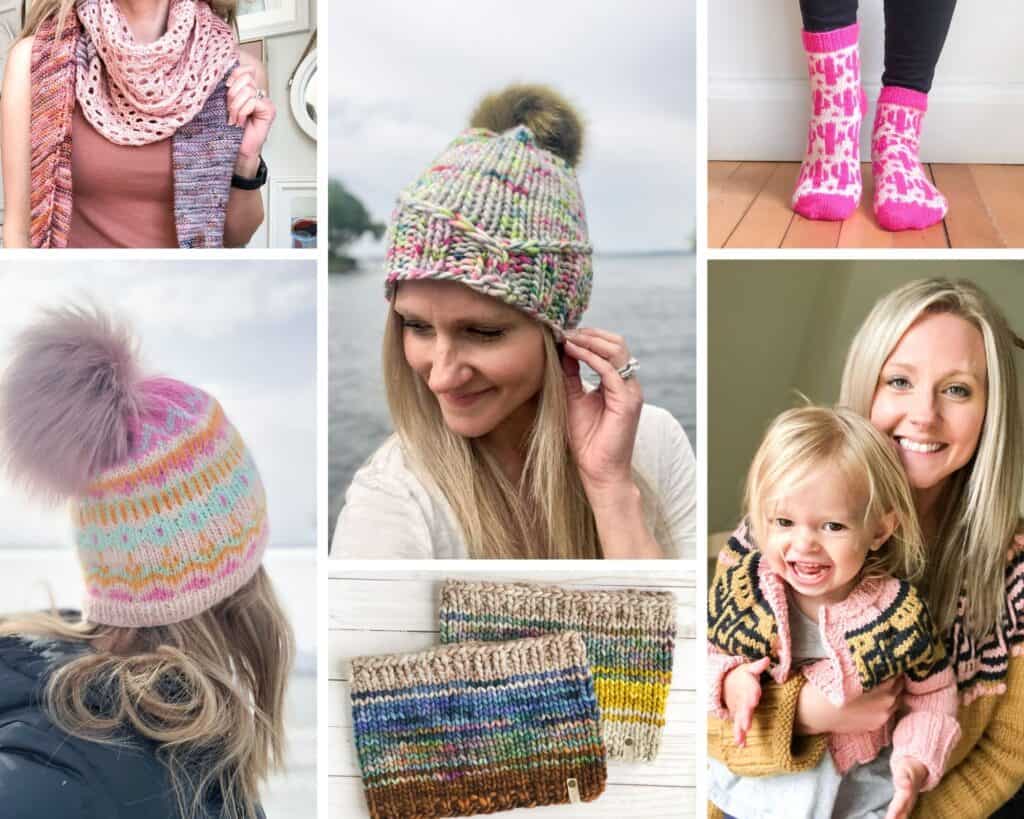 If all of that is not enough to convince you that you need this bundle here's one more great thing. Once you gain access to the patterns you ALSO get a file with extra discount codes for additional products offered by some of our amazing designer friends. And, there's a 15-day money back guarantee so you have absolutely nothing to lose.
So support the community that you love, then give yourself a pat on the back for getting a great bargain, AND getting a Head Start on the Holidays!
Click HERE to use my personal link!